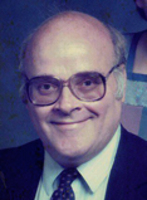 "We would rather change the name of our charity and donate every cent to a cause we deeply believe in than waste money on legal wrangling." Steven Cash Nickerson
Irving, TX (PRWEB) January 27, 2011
The David H. Nickerson Foundation has agreed to change the name of it's events arm from 'Par For the Cure' to 'David's Cure' in response to a legal challenge by another charity.
According to founder and President Steven Cash Nickerson, "We would rather change the name of our charity and donate every cent to a cause we deeply believe in than waste money on legal wrangling. The new name—'David's Cure' is in honor of my father who succumbed to this deadly disease. Last year our golf event raised over $30,000 for prostate cancer research, this year we're adding tennis for non-golfers, and a silent auction and dinner, in the hope of doubling the proceeds."
"We time 'The David's Cure Challenge' to be a few weeks before the PGA's Byron Nelson Classic so that the course is in tip top condition—a treat for our participants. And donating to the cause makes this an excellent excuse to play the 18 holes. We also have various sponsorships on the day of the event. We're looking forward to a great day of golf and tennis in May and to provide much needed awareness and research dollars in the fight to cure this disease."
Click here for a short video from last year's awards ceremony describing in detail how the proceeds directly affect the research and treatment of prostate cancer.
In addition to donating the proceeds, the Foundation also hopes to raise awareness about screening and testing. 200,000 men are diagnosed with prostate cancer every year and 30,000 of them die of the disease. Every adult male should consider talking to their physician about testing for prostate cancer and actively take part by learning about prostate cancer and the pros and cons of early detection and treatment. This discussion should take place starting at age 45 for men at high risk of developing prostate cancer. This includes African American men and men who have a first-degree relative (father, brother, or son) diagnosed with prostate cancer at an early age (younger than age 65). This discussion should take place at age 40 for men at even higher risk (those with several first-degree relatives who had prostate cancer at an early age).
The recipient of all proceeds and donations is the Alvin J. Siteman Cancer Center, a joint venture between Washington University in St. Louis and Barnes-Jewish Hospital. Parent Institutions Barnes-Jewish Hospital and Washington University School of Medicine are nationally recognized by U.S. News & World Report magazine as consistently ranking among the best in the country.
To register for the upcoming event or make a donation, please visit http://www.davidscure.org. All media inquiries should be addressed to Colin Shubitz - colin@davidscure.org. For questions and/or more information about the Foundation or an event please contact Kelly Szczotka - kelly(at)davidscure(dot)org.
# # #