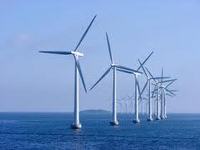 No Risk, No Reward. Take Chances.
New York, NY (PRWEB) January 26, 2011
Rodney Sparrow and his Equity Investors have invested $3.5 million dollars in Green Oasis, Inc (GO) which is a Tennessee-based Renewable Energy Company that provides state-of-the-art technology, equipment, and project support services for the Renewable Energy and Solid Waste Disposal Industries.
With the cash infusion from REG Assets Green Oasis, Inc plans to enhance it's portfolio worldwide. Hui Xiaoping and Rodney Sparrow are both very pleased with the investment. Rodney Sparrow and Hui Xiaoping said that REG Assets will continue to make investments within the Renewable Energy sector.
About REG Assets (REG)
Renewable Energy Group is a Private Equity Firm focused exclusively on investing in renewable power, bio-fuels and clean technology infrastructure. REG was founded recently and has mobilized over $150 million of capital commitments to invest in renewable energy projects. In addition to project investing, REG has made strategic investments in companies that support the renewable energy industry and companies that scale proven technologies for commercial applications. REG has made 10 diversified investments across four funds.
REG also manages private equity funds that make direct investments in well-managed companies that acquire, develop and operate energy assets. The founding partners of the firm have spent almost all of their careers in the energy industry, with more than 50 years of collective experience in finance, investment and management roles. Since inception, over $250 million of equity capital has been raised from corporate and public pension funds, insurance companies, endowments, banks and other institutional investors.
Brian Newman
Managing Director
REG Assets
###