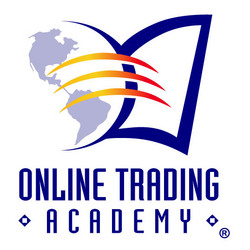 This is a great way for the Dallas community to get informed and learn how the Professionals really do this.
Dallas, TX (PRWEB) January 28, 2011
On February 2, 2011 Online Trading Academy Dallas will host a full day of free trader education. The All-Star Trader Event, featuring Sam Seiden, Vice President of Education and Michelle Volmering, Master Instructor, will be held on Wednesday, February 2nd from 8:00am to 5:00pm.
For two days prior to this event, these instructors will deliver a special invitation-only event specifically structured for Online Training Academy graduates to continue their trading education via support from top instructors from around the world. The All-Star Trader Event on Wednesday, February 2 was created to present new active traders with an opportunity to learn how to generate income through trading.
This event brings Online Trading Academy's top trading professionals into one room to share their trading insights and the right education path to successful trading. Attendees will get a chance to interact with top trading professionals and get their questions answered. Seiden and Volmering will be leading this free day of trader education for current and prospective students at the new Dallas financial education center, located at Crestview Towers Office Building, 105 Decker Ct, Suite 525, Irving, TX 75062.
Seiden, Vice President of Education, brings over 15 years of experience of equities, Forex, options and futures trading which began when he was on the floor of the Chicago Mercantile Exchange. He has served as the Director of Technical Research for two trading firms and regularly contributes articles to industry publications. Seiden has educated hundreds of traders and investors in seminars and conferences.
Volmering, an Online Trading Academy instructor in Equities, E-minis, Forex, Platform Immersion and Active Investor, has been involved in the markets since the late 90s. She draws from many years of trading experience to teach students how to use broad market, fundamental and technical analysis to learn how to trade with an emphasis on minimizing your losses.
"I am excited to have Sam and Michelle in Dallas to provide great insight into the trading world for our current students and the Dallas Public," said Sean Manning, General Manager of Dallas Online Trading Academy. "This is a great way for the Dallas community to get informed and learn how the Professionals really do this."
To register for the All Star Trader Event or learn more about Online Trading Academy please visit http://www.tradingacademy.com/dallas/Default.aspx or call 888-682-2883.
About Online Trading Academy
Irvine, California-based Online Trading Academy is a global network of financial education centers focused on teaching students the art of trading since June of 1997. With more than 20,000 graduates, Online Trading Academy offers professional instruction from experienced trading professionals, as well as a wide array of beneficial home study materials to supplement classroom study. Online Trading Academy offers instruction in physical classrooms and online; in multiple asset classes including Stocks, Options, Forex and Futures. Online Trading Academy has financial education centers throughout the world in Irvine, Los Angeles, Seattle, Dallas, Chicago, Detroit, Orlando, Atlanta, Washington DC, Philadelphia, New York City, Boston, Toronto, London, Dubai, Singapore, Mumbai and many more with plans to open a financial education center in Jakarta in 2011. For more information, visit tradingacademy.com.
# # #