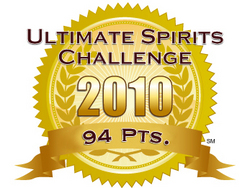 New York, NY (PRWEB) January 28, 2011
WHAT: In celebration of the Pisco Sour, the Embassy of Peru and Macchu Pisco LLC will invite the Mid-Altantic's top mixologists to compete for the best Pisco Sour that captures the jubilee of the re-emergence to the world stage of Peru's iconic Inca citadel, Machu Picchu.

While the Peruvian government recognizes the Pisco Sour as its national cocktail, it was American Victor Morris who created it in Lima in 1921. Hence, it is only fitting that American bartenders come together in celebration to toast this classic cocktail.
The Embassy of Peru will take this opportunity to highlight Peru's gift to the world, Machu Picchu, which was selected as one of the New 7 Wonders of the World in 2007. 2011 marks the 100th anniversary of Machu Picchu's encounter with the Western World thanks to the work of American archeologist Hiram Bingham.
While mixologists shake and stir their way into creating a Centennial Macchu Pisco Sour, a presentation of the origins of the cocktail and its traditional preparation will be given by Marcelo Lazaro, the Embassy's legendary bartender.
WHEN: Thursday, February 3, 2011; 7:00 p.m. EST
WHERE: The Embassy of Peru, 1700 Massachusetts Avenue, NW, Washington D.C.
WHY: The Embassy of Peru and Macchu Pisco LLC hope to bring the attention due to a couple of national treasures, the Pisco Sour and Machu Picchu, as well as inspire bartenders to create their own variations of this national cocktail.
Macchu Pisco followed its selection as "Spirit of the Year" in 2009 by Wine & Spirits Magazine by being chosen "Most Unique Brands" of 2010 by The Tasting Panel Magazine. To validate these honors, Macchu PIsco LLC's eponymous brand received a 94-point award in the blind-tasting competition organized by Paul Pacult, the Ultimate Spirits Challenge.
http://www.ultimate-beverage.com/uscresults2010/

This earned Macchu Pisco, a single-grape Quebranta Pisco, not only the highest merit of all Pisco entries, but also the highest ranking within the $20 price-range from amongst 500+ world-wide entires to the entire competition.
http://www.barprofits.com/pages/newsletter/vol2-issue3/page01.htm

The Embassy of Peru and Macchu Pisco will toast the versatility of the first spirit of the Americas, Pisco, which is a clear grape brandy whose history dates back 400 years when Spaniards first brought grape vines to the New World and planted them in Peru, thus creating the first center of viticulture in this hemisphere.
By heralding the upcoming 100th anniversary of Machu Picchu, the Embassy of Peru and Macchu Pisco LLC hope to foster the creative juices of top mixologists in order to award the winner as the "Centennial Macchu Pisco Sour" and the official cocktail of the year.
To attent the event or schedule an interview, please contact Melanie Asher, CEO of Macchu Pisco LLC (240-277-0888, melanie@macchupisco.com) or Carolina Carranza at the Peruvian Embassy (202-833-9860 ext 223, ccarranza@embassyofperu.us)
###