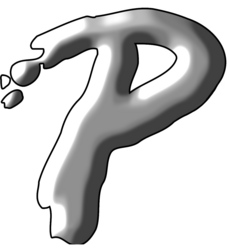 "Everyone has thought about flying one time or another" said Mike " and with a Paramoteur and wing everyone can!"
Mons La Trivalle, France (PRWEB) January 27, 2011
One of the most exciting and easiest ways to touch the sky is as a Paramoteur pilot. Tonight, get a glimpse into the lives and lifestyles of the Paramania team, a tight knit group of air athletes and see them swoop down from the sky performing air acrobatics.
Watch as Tracks documents the exciting lives of these pilots through an exciting and color rich action video of the Paramania and other team pilots of Paramoteur/ Powered Paragliding. Catch them tonight only on Tracks or on the Tracks website only for a week starting 27-01-2011.
Pilots harness a propeller to their back and with the use of a parachute type of wing take off from any flat surface to the sky. Each pilot has their option to the type of flying they would like to do and can achieve this through the specific designs of their wing.
A pilot can get up to 4 hours of fly time on a cross country wing to see a pristine view of the world or like the professional athletes who enter competitions, swoop down close to the ground through pylons, under bridges and against the clock like the Parabatix pilots do during air acrobatics with a freestyle wing.
Mike Cambel- Jones has been an avid Paramoteur pilot for many years and an engineer of Paramoteur wings, he has made and honed in the structure to wings and other flying implements and created some very obscure ways to test his designs. "Everyone has thought about flying one time or another," said Mike, "with a Paramoteur and wing everyone can!" Through the real life testing and engineering of these wings his team takes it to the sky in the first television appearance with Mike, his son Pascal Cambel-Jones - the inventor of Parabatix and the Paramania team pilots.
About Paramania
Paramania (http://www.flyparamania.com), a leading manufacturer of Paramoteuring/ Powered Paragliding Wings. Let by the innovative engineer and Managing director Mike Cambel-Jones and the unmatched team of pilots. Camble- Jones is best known for his innovative work with Reflex technology which changed the way the world fly'sParamoteur/ Powered Paragliding wings. For more information about Paramania and their wings visit http://www.flyparamania.com.
About Parabatix
Parabatix (http://www.parabatix.com), The 360° tactical sky race! It doesn't get much more spectacular then this! The world's best freestyle Paramoteur/ Powered Paragliding pilots sky racing round a ground skimming aerial race course. Swooping pylons and under bridges while racing milliseconds against the clock... This is the ultimate sky race! For more information on Parabatix visit http://www.parabatix.com.
# # #