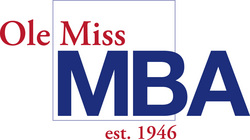 The Ole Miss MBA takes pride in its versatile and highly effective program.
Oxford, MS (PRWEB) January 28, 2011
U.S. News and World Report ranked The University of Mississippi MBA Program as one of the Top 100 MBA programs in 2010. This notable ranking comes as no surprise to those students and employers who have experienced what an MBA degree from Ole Miss adds to their professional reputation. With its nationally recognized faculty, a distinguished mentor program that matches each student with a relevant businessperson in an industry of interest, and a unique 12-month program, the Ole Miss Campus MBA takes pride in its versatile and highly effective program.
In addition to the 11 courses within the Campus MBA curriculum and weekly top executive guest speakers, Ole Miss also challenges its students through the transformative Speaker's Edge Competition. This intensive two week course allows students the opportunity to refine their public speaking skills while working with executive coaches and later compete in front of more than 50 nationally renowned business leaders.
The deadline to apply is April 1st for the preferred summer term, July 1st for fall term, and November 1stfor spring term. For working professionals, Ole Miss also offers an online Professional MBA program that works around your schedule. Take the Ole Miss MBA challenge by applying today at http://www.olemiss.edu/gradschool/applyonline.php and joining the diverse group of students and alumni who have experienced amazing at Ole Miss.
# # #