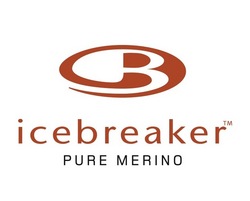 We are proud to collaborate with a company so inspired by nature, and dedicated to its customers and sustainable business practices," said Henry Wong, CEO of Adgregate Markets
Portland, OR (PRWEB) January 31, 2011
Today Adgregate Markets, the leader in secure social commerce solutions, announced that Icebreaker, the New Zealand company that pioneered the merino wool adventure apparel category, has selected Adgregate Markets' ShopFans™ application to enable secure shopping through its Facebook page. Icebreaker selected ShopFans to create a custom ShopFans Facebook "store" which will showcase Icebreaker's eco-friendly product categories and enable customers to initiate purchases within the social network, without compromising security and privacy. The company is the first adventure apparel retailer to open a Facebook store.
Launched in 1994, Icebreaker sustainable merino apparel is revolutionizing the athletic and outdoor industries, which has been dominated by synthetic clothing made from oil for many years. Icebreaker natural merino is grown in New Zealand's Southern Alps high country. Merino is nature's finest performance fiber, lightweight with great temperature regulation; it offers breathability and, unlike synthetics, no stink. Icebreaker offers a unique layering system, including underwear, mid layer garments and outerwear. There are outdoor, technical and lifestyle categories, each with its own specific fabrics and design details. The company recently unveiled its first Run and Bike merino apparel lines, as well as Icebreaker Realfleece, a premium natural alternative to a synthetic fleece for men and women.
ShopFans allows retailers like Icebreaker to create stores inside Facebook and harness the relationships that naturally occur within the context of social media. Retailers can use ShopFans to reward loyal customers and keep them engaged by giving Facebook-exclusive offers or pre-order deals. Fans can share product information with their friends and get feedback from them. The store can be customized to match the look and feel of the brand or traditional e-commerce website. Retailers can track the entire shopping experience, from purchase intent to purchase conversions, for all of its fans.
"We are proud to collaborate with a company so inspired by nature, and dedicated to its customers and sustainable business practices," said Henry Wong, CEO of Adgregate Markets. "Icebreaker's customers are already engaging with the company and their peers about their amazing products on Facebook. We're excited to turn those passionate conversations into conversions for Icebreaker."
ShopFans is the preferred Facebook social commerce solution for more Top 500 Internet Retailer clients than any other solution provider. Unlike existing social commerce solutions offered in Facebook, ShopFans has won the public endorsements from both security and privacy heavyweights, McAfee, VeriSign and TRUSTe, to protect brands' reputations and pave the way for consumers to buy confidently within Facebook.
As a special ShopFans launch promotion, Icebreaker will run a sweepstakes for a $500 gift card redeemable through their new Facebook store.
About Icebreaker
Launched in 1994, Icebreaker was the first company in the world to develop a merino fibre layering system for the outdoors. It was also the first outdoor apparel company in the world to source merino directly from growers, a system it began in 1997. The Icebreaker apparel system includes underwear, mid layer garments, outerwear, socks and accessories. There are outdoor, technical and lifestyle categories, each with its own specific fabrics and design details. Icebreaker is sold in more than 3,000 stores in 37 countries.
Based in Wellington, New Zealand, Icebreaker uses only pure merino handpicked from 140 high country stations in the country's Southern Alps to create adventure clothing for women, men and kids that combines nature's work with human technology and design. The company is committed to sustainability, ethical manufacturing and animal welfare. In 2008 the company launched "Icebreaker Baacode," a pioneering supply chain transparency and traceability program. Each Icebreaker includes a unique Baacode, which enables customers to trace the garment online from rearing the sheep through to each stage of the supply chain process. More at http://www.icebreaker.com.
About Adgregate Markets
Adgregate Markets is the leading provider of secure advertising and social commerce solutions. ShopFans™ turns social shopping on Facebook from conversations into conversions and is the only secure social commerce solution in the market. ShopAds™ guide prospective customers from the point of discovery to the point of purchase entirely within innovative online and mobile ads. SecureAds™ are the world's most secure ads for customer engagement. Adgregate is a privately held company based in the San Francisco Bay Area and is venture-backed by leading investors. Adgregate has received numerous industry awards for its innovative advertising technology, including ad:tech's White Hot Company, TechCrunch50 Finalist, and AlwaysOn OnMedia 100 Winner, recognizing the top private companies in digital media and advertising. For additional information, please visit http://www.adgregate.com.
# # #