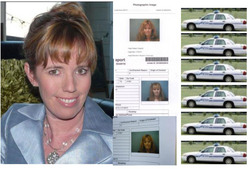 I believe the EV is needed for national security, A few months ago I met a lady whose 19 year old son died in the Middle East. She'll buy an EV (If she can afford it) in honor of him.
Franklin, TN (PRWEB) January 31, 2011
For over 3 years Sharyn Bovat was considered one of the top relocation consultants in Middle Tennessee and was asked by Nissan North America to work in house to handle the relocation of Carlos Tavares the first EVP to move from Japan to the United States. She was arrested 3 times and says the arrests were retaliation from her whistle blowing (case # gsc-3714). Bovat for months has been reaching out to members of the media and has said numerous times "I simply want to work and enjoy my life" seeing a parallel to her story and the situation at Renault in Paris Bovat is speaking up now, even louder. The Wall Street Journal is one of several prominent publications that like Bovat are documenting the flight of the men at Renault: http://online.wsj.com/article/SB10001424052748703951704576092171990005268.html.
Bovat says in a post arrest interview with Coolsprings.com that employees at NISSAN knew she had the ear of Carlos Tavares and they told her of problems. Bovat says she was told "Skirt's Don't Speak" on the executive floor at Nissan North American, located in Franklin Tennessee. Bovat later learned that women in management declined from 20.9% to 10% and that's from Nissan's internal statistics.
The Coolsprings.com article about her arrests and blogs led to coverage of her story on Jalopnik a well known auto blog. Sharyn says she's not happy with the picture Jalopnik used but she's happy for the exposure. Bovat fears that if he story does not get communicated to those in Tennessee she could be railroaded by the courts. Bovat's connection to the Renault executives in France is that they too questioned the "viability" of the Alliances EV.
Bovat says some of her viewers are from California and they worked with the battery technology that is used on the leaf and she voiced concerns and she told Mr. Tavares. In June Bovat posted this page on her "official" Nissan Whistleblower blog: http://nissanwhistleblower.com/Nissan__new__CEO_Tavares.html.
Der Spiegel a well known German news source reports that the men accused of being spies at Renault made public comments regarding the corporate strategy of Renault: EVs and quotes Mr. Balthazard the highest level Renault employee in the scandal for saying, "EV's harbor many unsolved problems, for which there is not even a hint of a solution."
It's been well known in the auto industry how important the success of the electric car is at both Renault and Nissan, Francois Bancon, the chief strategist at Nissan is quoted as saying "We put $5 billion on the table," said. "If this goes wrong, we are dead."
Bovat believes in Carlos Tavares the Chairman of the Americas for Nissan and tells us that he has an engineering background and says his team in America is working 24/7 to make the Leaf EV a success
This is an excerpt from the Jalopnik article:
"…Nissan also won a $1.6 billion loan from the U.S. Department of Energy to build Leaf electric vehicles and batteries in Tennessee, along with a $99.8 million grant to pay for 2,500 charging stations in five states..."
David Reuter Nissan's VP of Communications has repeatedly denied Bovat's allegations against Nissan saying in the Jalopnik article that Nissan declined to comment on Bovat's legal charge & that Bovat's accusations against Nissan are "absolutely false," adding "Nissan feels it treated Ms. Bovat with respect when she was a consultant."
Sharyn fears "silence from the press" due to the fact the auto manufactures have close relationships with newspapers and auto blogs. Her battle now truly global since she has taken on the fight to support quick resolution to the scandal of the executives in France, nicknamed the "Renault Three".
Bovat makes jokes about her odd situation and recently said "if this goes on any longer maybe she'll start another blog & contact Michael Moore and pitch the concept of a documentary called 'Freedom for the Renault Three and Me', maybe not." Laughing, Bovat says I'm sure Mr. Reuter is not the biggest fan of my blogs. Smiling she says "maybe someday I'll buy him and his staff a drink when this is over, it's been a long internal battle of control."
For the record Bovat understands how serious the charges are against her and especially against the Renault executives. She believes that people are innocent until proven guilty.
Bovat has empathy for the accused executives and says she's been battling the legal allegations that were sworn out against her since July. Recently Bovat's blood pressure was documented at 161 and she blogged about her fear for the health of the "Renault Three", These men could be innocent and she's hopeful the French government will determine the truth in their investigation, quickly.
http://www.girlintheblackhonda.com/Plea_For_Renault.html
Sharyn says that she communicated to Mr. Tavares she wanted to be in charge of diversity and CSR when the battle of human decency was over. She's said numerous times on her blog that "if" it's not happening she wanted to stop the battle of human decency.
Bovat has recently published emails proving she was communicating with Nissan IT management "after" her website started. Bovat say's her website was just a tool for change at Nissan.
Now this woman who was called "skirt" at Nissan North American is purchasing suits. She hopes to be going back to work soon. Sharyn Bovat respects ALL the employees at NISSAN and Renault and she looks forward to working with them and making respect for ALL people the foundation to great success for the company.
Sharyn Bovat's LinkedIn since last spring has listed Bovat as the Whistleblower to Nissan's "incoming" CEO Carlos Tavares. Bovat says that when a well known reporter realized she was connected on Linkedin to 2 Nissan VP's he remarked that something tells him that at NISSAN "change" is most likely happening.
http://www.linkedin.com/in/sharynbovat
??? When.
# # #