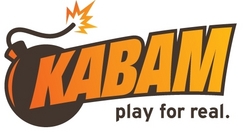 Ted, Jen, and Heidi each bring unique business expertise that will enhance and build our leadership in building our brand, driving deep analytical rigor, and making massively multiplayer social games
(PRWEB) February 3, 2011
Kabam™, a leading developer of massively multiplayer social games (MMSGs) including Kingdoms of Camelot®, IGN Reader's Choice Facebook Game of 2010,and Dragons of Atlantis™, today announced it added three key new leaders in business, marketing, and production as the company continues its aggressive expansion. Kabam, which has grown to over 250 employees in the past year, has recently added new studios in San Francisco and Beijing and continues to hire top-tier talent to drive further growth.
The three new hires at Kabam include the following veterans of gaming and technology:
Ted Simon, Vice President Brand Marketing & Communications
Ted Simon will lead all brand marketing and brand building efforts at Kabam. Simon brings over twenty years wide-ranging experience in strategic marketing management and developing strong consumer brands. Prior to joining Kabam, he served as VP of Marketing in launching two consumer startups. Before his startup life, Simon was the Head of Marketing who launched the games division of Broderbund Software (RED ORB Entertainment) and led the blockbuster-marketing launch of Riven: The Sequel to Myst. Simon started his career at Leo Burnett Company, one of the world's top ad agencies, where he served as a Vice President/Account Director working with Fortune 500 companies such as P&G, Kraft, and Miller Brewing. A graduate of Colgate University, he received his MBA from Northwestern University's Kellogg Graduate School of Management.
Jen Silverstein, Director, Business Intelligence
Jen Silverstein joins Kabam to build out the company's business intelligence operations. Silverstein previously worked in analytics at Google, where she spent five years, most recently as Group Manager, Quantitative Modeling. Prior to her work at Google, Silverstein worked at Adobe and at Integnology, a startup. She has an undergraduate degree in Psychology from Beijing University, a master's degree in management science and engineering from Stanford, and a PhD from Stanford in Behavioral Economics and Irrational Decision Making.
Heidi Perry, Executive Producer
Heidi Perry comes to Kabam to lead planning and product development for a new, unannounced Kabam MMSG. Prior to Kabam, Perry was a vice president leading product marketing for over 20 casual games at PlayFirst, including the Diner Dash franchise. Perry has also built and led teams at high-reach consumer Internet businesses, such as Shockwave.com and Yahoo! Games, as well as contributing to and advising early freemium and payment leaders such as Playdom, BOKU, and Twofish. Perry holds a BBA from Emory University and an MBA from Oxford University.
"Ted, Jen, and Heidi each bring unique business expertise that will enhance and build our leadership in building our brand, driving deep analytical rigor, and making massively multiplayer social games," said Kabam COO Chris Carvalho. "They offer a strategic complement to the strengths of our existing team while bringing a wealth of experience perfectly suited to our business needs as we aggressively grow our business."
For more information on Kabam, visit our official site at http://www.kabam.com, and also our Facebook page at http://www.facebook.com/kabam.
About Kabam
Kabam is leading the next wave in social gaming by developing and publishing massively multiplayer social games (MMSGs). The company's studios focus on combining the best elements of traditional and social gaming to appeal to a growing audience of gamers looking for deeper, more engaging social games. The first wave of Kabam's new games for Facebook and leading media sites, including IGN Reader's Choice Facebook Game of 2010 Kingdoms of Camelot, have been widely recognized for their depth of play and social interaction. Founded in 2006, Kabam has offices in San Francisco and Redwood City, Calif., and Beijing, China. More information about Kabam can be found at http://www.kabam.com.
All trademarks or registered trademarks are property of their respective owners.
CONTACT:
Anne Marie Stein
ONE PR Studio (for Kabam)
510-893-3271
annemarie(at)oneprstudio(dot)com
###