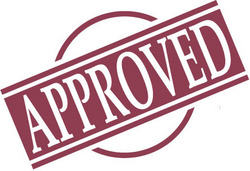 London (PRWEB) February 3, 2011
Specialist Bad Credit Loans provider http://www.loansbadcredit.org.uk continues to offer sub-prime products into 2011 for those consumers struggling to obtain finance.
Bad credit loans are special loans made to people who have poor credit and are typically unable to qualify for a loan from a traditional bank or other conventional lender. Because these unique loans primarily cater to people with credit problems they have become a popular source of cash during tough economic times.
In 2011 many consumers will find themselves in a position to take advantage of a bad credit loan to pay off unexpected bills, consolidate and eliminate other higher interest credit card balances, or even to remortgage home loans. According to recent news reports from sources such as the Guardian and Telegraph, for example, UK interest rates on credit cards are going up, not coming down, and could rise as much as three percent within the next four years.
That news came just days after UK economists said that they expect the Bank of England to begin raising its interest rates within the first six months of this year. An increase in interest rates - after about two years of steady rates - will have an adverse impact on 30 million people who use credit cards in Britain, plus the eight million who own homes and pay variable rate mortgages. The accounting firm PricewaterhouseCoopers, for example, issued warnings that a steady increase in credit card interest rates will mean that UK families must come up with an additional £1,800 a year. That's just to service the interest payments on those debts.
Unfortunately, only about 30% of people who apply for a mainstream loan have their loan applications accepted. Last year more than two million people used credit cards to help pay a mortgage or rent on their home. To avoid that kind of desperate situation many consumers are turning to bad credit loans to consolidate credit card debt or other nagging financial obligations.
Loans for bad credit are available in a wide range of products, including debt consolidation loans; remortgage loans, car loans, and loans for unexpected emergencies. Best of all they are offered with user-friendly terms that make the loan application process simple and fast - regardless of one's past credit history.
# # #