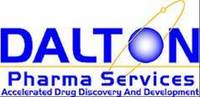 We are excited to be working with Oncovir in making this breakthrough immunological stimulant available for the development of cancer vaccines.
Toronto, Ontario (PRWEB) February 3, 2011
Dalton Pharma Services, a privately owned Canadian pharmaceutical services provider to leading pharmaceutical companies, today announced the company has entered into a Manufacturing Services Agreement with Oncovir Inc., a specialty pharma company based in Washington DC, dedicated to the development of nucleic-acid-based clinical therapies for cancer, infectious, immune, and degenerative disorders.
Dalton Pharma Services will provide API manufacturing and aseptic fill/finish services under cGMP, for Oncovir's collaboration with the Cancer Vaccine Acceleration Fund (CVAF), a joint initiative between the Cancer Research Institute (CRI) and the Ludwig Institute for Cancer Research (LICR). CVAF has completed a new investment agreement with Oncovir, Inc., to enable the production of Oncovir's immune activator Hiltonol® (Poly-ICLC). (<Http://bit.ly/cvaf-oncovir>.)
"Our expert capabilities in the enzymatic manufacture and analysis of complex biopolymers combined with our strength in aseptic filling, solidified the manufacturing agreement," said Peter Pekos, President and CEO.
"The addition of Oncovir to our growing list of strategic relationships with innovative pharmaceutical clients is an important milestone for Dalton. We are excited to be working with Oncovir in making this breakthrough immunological stimulant available for the development of cancer vaccines as well as promising new immunologic therapies for influenza, HIV, malaria, SARS, hepatitis, and other infectious diseases.
Andres M. Salazar, President and Chief Executive Officer of Oncovir remarked, "The alliance with Dalton is a key part of our success in making our novel therapy and adjuvant available to our clinical development partners. Oncovir's strategy to help develop safe, reliable and cost-effective vaccines for some of most difficult diseases benefits tremendously from having the facilities and technical expertise found at Dalton. The opportunity to partner with a company that provides all aspects of manufacturing including the drug substance, drug product and analytical services fits perfectly with Oncovir's capital-efficient business model. Dalton's commitment to quality and the alignment of our values is vital to our ability to quickly provide products which fulfill the therapeutic needs of physicians and their patients. The resurgent interest in vaccines for both cancer and emerging infectious agents makes our technology critical in these areas of growing medical need."
Dalton Chemical Laboratories Inc. o/a Dalton Pharma Services is a Health Canada approved contract pharmaceutical manufacturer that supplies chemistry, analytical and formulation development services to the biotechnology and pharmaceutical industries in the areas of chemistry, medicinal chemistry and fine chemical manufacture. Dalton provides cGMP manufacturing of solid dosage forms and aseptic filling services to its customers at any stage of the regulatory process (Phase I, II, III or commercial). In its state of the art cGMP facilities, Dalton produces active pharmaceutical ingredients at the gram or kilogram scale. Dalton conducts sterile fills to produce batches of finished drug product in vials or syringes, either aseptically filled or terminally sterilized, under fully validated conditions.
In addition, Dalton's analytical chemistry laboratory offers method development, validation and ICH stability programs to its clients. Further information can be found at http://www.dalton.com.
About Hiltonol® (Poly-ICLC)
As a natural pathogen-associated molecular pattern (PAMP), Hiltonol® provides the critical 'danger signal' needed by the body for generation, targeting, and maintenance of an effective high-quality, long-term immune response against multiple pathogens and tumors. This 'danger signal,' which is usually generated by a replicating virus, has been missing from most modern cancer and HIV vaccines. It includes induction by Hiltonol® of a 'natural mix' of interferons, cytokines, chemokines, natural killer cells, myeloid dendritic cells via toll-like receptor 3 and MDA5, T-cells, and various other dsRNA-dependent host defenses such as the OAS, PKR, and RIG-I enzyme systems. In other words, when properly presented together with vaccine antigen, Hiltonol® serves as a core immunogenic vaccine platform by inducing a comprehensive immune response that includes activation of antigen-presenting dendritic cells, generation of a high-quality polyfunctional cellular and humoral immune response best suited for antiviral and anti-tumor action, targeting of that response via induction of chemokines at the tumor site, and stimulation of memory cells via interleukin 15 and MDA5.
About Oncovir, Inc.
Oncovir, Inc.,is a pharmaceutical company dedicated to the development of nucleic acid-based clinical therapies for cancer, infectious, immune, and degenerative disorders. Founded in order to develop the potent stabilized dsRNA therapeutic viral mimic Poly-ICLC (Hiltonol®) for treatment of malignant gliomas (brain cancer), Oncovir has now continued this work in other cancer vaccine, infectious disease, and biodefense indications. Oncovir is currently collaborating in two dozen separate ongoing or completed phase I-II clinical trials using Hiltonol® alone or combined with a variety of therapeutic or preventive cancer vaccines in patients with gliomas, hepatomas, lymphomas, melanomas, and prostate, breast, ovarian, cervical, bladder, colorectal, liver, and pancreatic cancers. An HIV vaccine trial is also under way and others are in planning.
About the Cancer Vaccine Acceleration Fund (CVAF)
CVAF is a nonprofit venture philanthropy fund established in 2010 by the Cancer Research Institute in partnership with the Ludwig Institute for Cancer Research Ltd. CVAF is designed to speed the clinical development of therapeutic cancer vaccines and other immune system-based cancer therapies by providing funding, scientific expertise, and clinical trials management resources for phase I and II clinical trials. The fund works with leading scientists and clinicians around the world to identify the most promising new cancer immunotherapies, and then partners with biopharmaceutical companies to help lower the initial hurdle to investment, kick-start their clinical development, and generate important new insights into the immunological and therapeutic efficacy of novel cancer immunotherapies. Availability of CVAF resources helps to mitigate the significant funding gap that exists in the early stages of clinical trials where the economic risk is highest, where critical new scientific insights can be garnered most cost-effectively, and where the backlog of promising new immunological cancer drugs is the greatest.
For more information about CVAF, or to download the full CVAF Donor Prospectus, visit http://www.cancerresearch.org/cvaf.
About the Cancer Research Institute
The Cancer Research Institute (CRI), established in 1953, is the world's only nonprofit organization dedicated exclusively to transforming cancer patient care by advancing scientific efforts that are leading to new and effective immune system-based strategies to treat, control, and prevent cancer. Guided by a world-renowned Scientific Advisory Council that includes four Nobel laureates and twenty-nine members of the National Academy of Sciences, CRI supports research conducted by immunologists and tumor immunologists at leading medical centers and universities across the globe, and has contributed to many of the key scientific advances that demonstrate the potential for immunotherapy to change the face of cancer treatment.
The Cancer Research Institute has one of the lowest overhead expense ratios among nonprofit organizations, with 85 percent of its resources going directly to the support of its science, medical, and research programs. CRI meets or exceeds all 20 standards of the Better Business Bureau Wise Giving Alliance, the most comprehensive U.S. charity evaluation service, and has earned the GuideStar Exchange Seal, indicating our commitment to the transparency of our organizational information to donors, funders, those we serve, the public, and regulators. CRI has also received an 'A' grade for fiscal disclosure and efficiency from the American Institute of Philanthropy, as well as top accolades from other charity watchdog organizations. For more information, visit http://www.cancerresearch.org.
About the Ludwig Institute for Cancer Research
The Ludwig Institute for Cancer Research Ltd is a nonprofit research organization committed to improving the control of cancer through integrated laboratory and clinical research and novel therapeutic strategies based on the emerging understanding of cancer. The Institute translates these strategies into applications for human benefit by coupling discoveries from its basic laboratory research and renowned scientists with strong intellectual property positions, clinical development expertise, and the conduct of Institute-sponsored, GCP-compliant clinical trials.
The core of the Institute is concentrated at ten research locations two each in Australia, Sweden, and the U.S., and one each in Belgium, Brazil, Switzerland, and the UK. Each research site is led by a Director who is a Member scientist of the Institute and part of the management team. For more information, visit http://www.licr.org.
For further information contact:
Peter Pekos
President & CEO
Dalton Pharma Services Inc.
349 Wildcat Road
Toronto, Ontario
Tel: 416-661-2102
Andres M. Salazar
President & CEO
Oncovir, Inc.
Tel. (202) 342-1726
###