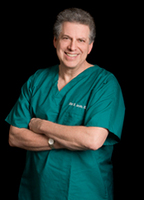 "As far as I know, ours is the only office treating hyperhidrosis with liposcution." --Dr. Jacobs
New York, NY (PRWEB) February 9, 2011
The Park Avenue plastic surgery practice of Elliot Jacobs, M.D., is announcing the development and availability of a one-of-a-kind, patient-friendly procedure that vastly controls problems of underarm sweating, medically known as hyperhidrosis.
You've heard the phrase, "sweating it?"
As a New York trial lawyer, Doris F., 39, lives, eats and breathes that emotional state daily. Moreover, she suffers from an unusual medical condition, hyperhidrosis, which causes excessive, problem sweat to drip like a leaky faucet from her underarms. (Doris asked not to be fully identified for medical privacy.)
Hyperhidrosis causes so much dampness that Doris, like most other sufferers, must carry extra clothing, absorbent pads and antiperspirants. Most report the need for showering mid-day to be presentable. Adding even more stress and hoops to jump through, Doris is single and must balance the demands of the job, problem sweating and dating.
According to The International Hyperhidrosis Society (IHHS) about eight million Americans - three percent of the population -- suffer from the condition. Summer and high humidity can be a nightmarish season for hyperhidrosis sufferers.
Liposuction
However, Doris eventually found a new type of relief thanks to a serendipitous medical discovery that led to a highly effective, one-of-a-kind procedure that controls the lion's share of excessive and bothersome sweating for many patients.
New York plastic surgeon Elliot Jacobs, M.D., is widely known for performing over 1,700 male breast reductions for teens and men who have unusually large, feminine-like breasts. That condition, medically known as gynecomastia usually requires some liposuction of the chest and torso along with surgical removal of actual female breast tissue. (See one of the largest collections on the Internet of male breast reduction before and after pictures.
Several years ago, Dr. Jacobs saw a large patient with gynecomastia who had the breast reducing surgery along with liposuction of his torso and armpits. During a follow up visit, the patient mentioned that the chest surgery had also vastly improved his excessive underarm sweating.
Plastic Surgery
That was the first Dr. Jacobs had heard about that patient's hyperhidrosis. The Park Avenue plastic surgeon then looked into the condition much more and discovered the liposuction had quickly and efficiently removed the bugbear underarm sweat glands.
Until now, physicians controlled hyperhidrosis cases with various medications, Botox injections and complicated, risky surgery that either removes or severs armpit nerves that trigger the flood of sweat.
(Read more about hyperhidrosis on Dr. Jacobs' plastic surgery website.)
The next step was offering the procedure in his Park Avenue practice.
"As far as I know, ours is the only office treating hyperhidrosis with liposuction," says Dr. Jacobs. "Botox temporarily paralyzes the underarm sweat glands and offers some relief, but it wears off in about three months. So the patient must regularly return for additional injections."
The procedure is now known as "Sweat Lipo."
Currently, Doris and another group of patients who have had the procedure have been followed to the two year point and all is well. While not a complete cure, Sweat Lipo staunches about 80 percent of the problem sweating.
Sweat Lipo is performed in Dr. Jacobs'in-office certified plastic surgery operating room and requires only a single one-eighth inch opening through the skin of both armpits. Liposuction is done just under the skin; each surgical wound is then closed with a single, self-dissolving stitch.
While most patients return to sedentary work within a day or two, dressing are worn for about three days. Any post-surgical discomfort is handled by Tylenol.
Patients report that most of the problem sweating goes away soon after surgery.
And Doris? Sure, she still sweats it plenty in the courtroom and, most likely, in the world of singles and dating, too.
But she no longer must change her clothes and shower in the middle of the day to get on with her busy, full life.
###