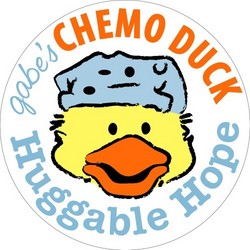 Contributing to Gabe's Chemo Duck is part of CBL & Associates Properties, Inc. larger effort to support our community and give back to others.
Nashville, TN (PRWEB) February 16, 2011
CBL Malls are pleased to announce their partnership with non-profit organization Gabe's Chemo Duck Program, which was founded by Lu Sipos after her son Gabe ("Country Strong") was diagnosed with cancer. Fourteen mall properties in the southeastern United States are teaming up with Gabe's Chemo Duck to raise funds and awareness for the organization through Mall Waddle events, a "Dollar Ducks" campaign and Adopt-a-Duck programs.
CoolSprings Galleria (Franklin, TN), RiverGate Mall (Nashville, TN), Hamilton Place (Chattanooga, TN), Madison Square Mall (Huntsville, AL), Old Hickory Mall (Jackson, TN) and Volusia Mall (Daytona Beach, FL) are hosting Mall Waddles - a fun, family-oriented event allowing the community to join in their efforts. This walk or "waddle" around the interior of the malls will raise both awareness and funds for Gabe's Chemo Duck organization. Registration fees are $30 for adults, $15 for children under 10, and children under the age of 2 are free. 100% of the registration fees collected will be donated directly to Gabe's Chemo Duck Program. Persons of all ages are encouraged to participate in this non-timed event. Strollers are welcome. For more information or to pre-register, please visit a mall management office or http://gabesmyheart.givezooks.com/events/mall-waddle.
These malls are also supporting the cause by selling "Dollar Ducks" - paper ducks that customers may purchase for $1 or more. Purchased Dollar Ducks will be displayed prominently at each of the fourteen CBL malls in the Nashville Region. Also participating in the Dollar Ducks campaign are Georgia Square Mall (Athens, GA), Gulf Coast Town Center (Fort Myers, FL), Hickory Hollow Mall (Nashville, TN), Lakeshore Mall (Sebring, FL), Panama City Mall (Panama City, FL), Village Mall (Auburn, AL) and Walnut Square Mall (Dalton, GA). Dollar Ducks will be available for purchase through Saturday, March 5, 2011.
All malls will also have Adopt-a-Duck sponsorship information available, allowing customers the option of providing a Chemo Duck to a child in need for $25. Larger sponsorships offering cases of Chemo Ducks to area hospitals are also available. 100% of the funds raised will go directly to Gabe's Chemo Duck organization.
In December 2002, Lu Sipos and her husband Rob discovered their one year-old child, Gabe, had cancer. As the entire family struggled to adapt to the unthinkable, Gabe struggled to understand what was happening to him, as life quickly became a never-ending round of doctor and hospital visits.
In an effort to help her child through this horrific and difficult time, Lu took a present given by a friend – a stuffed yellow duck, fairly generic, except for his oversized yellow beak – and gave it an extreme makeover. She dressed it in blue hospital pajamas and tied a bandana around its head. She added a chemotherapy port on its chest, a blood pressure cuff to his arm and borrowed empty syringes from her sons nurses. Gabe quickly took to the duck, began playing "doctor" and Chemo Duck was formed. As "Dr. Gabe," Lu realized her son was able to administer treatment and role-play his way through new, frightening experiences, allowing Gabe to overcome his fears. Chemo Duck became an integral part of Gabe's medical team during cancer treatment and an important part of Gabe's life.
The Chemo Duck organization was formed shortly after, focusing on bringing the Gabe's Chemo Duck program to as many children living with cancer as possible. To date, over 5,000 children with cancer have been provided a source of comfort through Chemo Duck. However, there are currently over 1,000 children on the waiting list to receive a Chemo Duck to help them through their difficult journey.
Now cancer free, Gabe is enjoying newfound celebrity status, thanks to his breakout role opposite Gwyneth Paltrow in the movie "Country Strong," in which he plays the role of Travis, a Make-A-Wish child who Gwyneth's character visits during a concert tour. Gabe hopes that his acting debut will bring awareness to his non-profit organization, which is based in Spring Hill, Tennessee.
"Contributing to Gabe's Chemo Duck is part of CBL & Associates Properties, Inc. larger effort to support our community and give back to others," said Dana Katterjohn, Regional Marketing Director for CBL & Associates Properties, Inc. "We are thankful to be able to bring the community together through a fun family event, while at the same time helping children who are facing one of life's most difficult journeys."
ABOUT CBL & ASSOCIATES PROPERTIES, INC.
CBL is one of the largest and most active owners and developers of malls and shopping centers in the United States. CBL owns, holds interests in or manages 159 properties, including 84 regional malls/open-air centers. The properties are located in 28 states and total 85.6 million square feet including 2.8 million square feet of non-owned shopping centers managed for third parties. Headquartered in Chattanooga, Tenn., CBL has regional offices in Boston (Waltham), Mass., Dallas (Irving), Texas, and St. Louis, Mo. Additional information can be found at http://www.cblproperties.com.
ABOUT GABE'S CHEMO DUCK PROGRAM
Gabe's Chemo Duck Program is a program of the Nashville-based nonprofit organization, Gabe's My Heart. Established in 2004 to provide education and comfort to children living with cancer through medical play using therapeutic tools, Gabe's Chemo Duck Program has provided more than 5,000 ducks to children around the world. The goal of the program is to enable hospital staff and parents to prepare children for chemotherapy treatment and eliminate the fear of the unknown. Chemo Duck is a stuffed yellow duck dressed in blue hospital scrubs with a bandana around its head, a chemotherapy port on its chest and an immobilizer on his arm. In a gentle, age-appropriate manner, children learn what to expect during cancer treatment and have a friend to share the experience. In turn, children can use Chemo Duck to help friends, siblings and classmates to understand and empathize with their experience. To learn more, visit http://www.ChemoDuck.org.
# # #