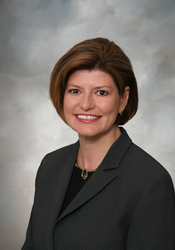 To be a skilled negotiator, you must be able to uncover WHY someone wants what they do.
Clive, IA (PRWEB) February 23, 2011
The best producers in any business have at least one common attribute – they're experts at developing and managing relationships. But when salespeople feel like they consistently have to "give, give, give" to close sales, confidence as well as the bottom line will eventually suffer, and companies cannot afford for that to happen.
Too often, salespeople rush to proposing options they hope will be accepted and skip the most important element of negotiating – getting to the underlying interests of why someone wants what they want. The Result? Both parties pay the price. "It's infinitely more effective to ask questions, and truly try to understand the other party's answers and reasons than to apply your own options and judgments," says Rowena Crosbie, President of Tero International, whose course Beyond Compromise: A Better Way to Negotiate educates salespeople around the globe on the finer points of successful negotiations.
Illustrating the point, Crosbie offers up the story of two chefs who each needed one more potato to complete their recipes, but there was only a single potato left in the kitchen. So they cut the potato in half, and both of their dishes were negatively affected. As it turns out, one chef needed only the inside for a whipped potatoes and threw out the skin. The other chef needed only the outside for a potato skin appetizer and threw out the inside. What would have happened if they had asked each other why they needed the potato? They both would have gotten exactly what they wanted.
Crosbie describes two common approaches to negotiation used by sales professionals. "In pursuit of closing the deal, some salespeople employ a hard or aggressive approach to negotiations which can damage long-term relationships and trust. Alternatively, in pursuit of relationship-building, some use a soft or accommodating approach, making early and unnecessary concessions. In the process, they sacrifice their own interests and the interests of their organization. Our contention is that between aggression and accommodation – and beyond compromise – there is a better way."
Getting a win-win means getting more for each party. Figuring out ahead of time what your short term, long term tangible and intangible interests are – as well as attempting to learn what they are for the other party – prepares you to go into the negotiation to seek information, not generate options before you have all the information you need.
A Harvard study indicates that most people negotiate on position, which soon becomes positional arguing, ending exploration of options way too soon, or proceeding into them before fully ready. To be a skilled negotiator, you must be able to uncover WHY someone wants what they do. It's like exploring an iceberg: What lies above the water line – what's visible – is the position. What lies below the water line is much more vast, and not immediately apparent (past experiences, attitudes, values, desires) unless inquired about; and yet that's what makes the position what it is and what is important to know. Asking open-ended questions to determine these drivers will inform you of what is important to the other party. Most likely, the other party will have interests that will be common with yours.
Communicating that you have common ground takes a negotiation from sparring to collaborating. For instance, if one side's position is profit, that is probably a shared goal. Rather than arguing against their position, asking questions helps you gain more insight into what profit means to them. Is it getting the best value for the dollar? Does profit only relate to cost? Are there other things they value? What intangible interest does profit indicate? Reputation? Isn't that important to you as well? Any time you can find and express areas of common ground, you are opening yourself and the other party up for more exploration of interest, and that's how everyone ends up with more out of the negotiation.
But how effectively you get to those answers about what the other party values depends on more than just asking the questions. Does your body language indicate that you are open and receptive? How you position your body indicates how much you care about what the other person is saying. A great deal of salespeople only listen halfheartedly, preparing in their mind what options they can present for the other party. That does not keep you involved in getting to important interests, but shuttles you into step three, generating options, before you're ready.
Doing research and advanced preparation allows you to understand the other party as best you can, but it should not include decision-making on actual outcomes – that's generating options, and you're not ready to do that before you have discussions around interests with the other party. You may meet with someone several times before decision-making is called for or appropriate. You will negotiate with many parties, many times, in many ways, over the course of a relationship. Although your relationships may deepen over time, each situation is unique, warranting the same diligence in following these steps.
Remember, successful negotiations focus on you as well as the other party. Outcomes should not be too accommodating, where all the interactions benefit the other party, or too aggressive, where the interactions primarily benefit you (or no one will negotiate with you for long!). The middle ground is a collaborative place where both parties actually benefit to the greatest degree. That's the sweet spot. The best way to get to that position is by asking and listening. The answers may surprise you.
Tero International, Inc. is a leader in employee and leadership development and corporate training – presentation, etiquette, image, intercultural and negotiations skills as well as executive coaching and keynotes. For more information, please visit http://www.tero.com.
###