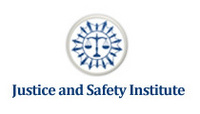 This is one of those rare opportunities where members of law enforcement from the United States and Canada can get together to share their knowledge and learn from each other.
University Park, PA (PRWEB) February 28, 2011
Members of the law enforcement community are encouraged to attend this year's 2011 International Conference on Innovative Solutions for Law Enforcement. Organizers of the conference said that, although delegate and exhibitioner registrations are ahead of last year's pace, participants can still register for the critical law enforcement event.
The conference is filling up quickly because of the number of high profile presenters, such as Toronto Police Chief William Blair; Nola Joyce, Chief Administrative Officer of the Philadelphia Police Department; Chief Constable Jim Chu of the Vancouver Police Department; and, Glenn Walp, Retired Commissioner of the Pennsylvania State Police, among others.
Leaders from all over the U.S. and Canada will present forward-thinking strategies and tactics for meeting the needs of their stakeholders in an ever-changing global society. The conference will be held April 28-29, 2011, at the Hyatt Regency Philadelphia at Penn's Landing.
"This is one of those rare opportunities where the law enforcement from the United States and Canada can get together," said Joe DeStefano, Penn State Justice and Safety Institute client and business development manager and conference organizer. "It's a great chance for members of law enforcement from both countries to share their knowledge and learn from each other."
Conference attendees will learn how to better utilize their greatest resource—their officers. Departments can align their goals and motivations to ensure efficiency and productivity with the methods available at the conference. The content can be customized to suit the needs and demands of departments of any size.
Effective and progressive law enforcement training is an investment in the safety and well-being of police departments and the communities they serve. This conference will provide opportunities to network with law enforcement officials from national and international locations and gain new ideas and insight about procedures in both countries.
A variety of breakout sessions will tailor to departments' specific needs. Attendees can choose from topics such as: how to procure more funding and resources, how to foster and maintain positive ties to the community, and how to foster cooperation with state and local municipalities.
All participants will receive digital copies of every presentation so they can further review and more effectively implement the strategies offered at the conference. There will also be several exhibitors on-site to present products and services to help operationalize what is learned at the conference.
Penn State, the Canadian Association of Chiefs of Police, and the Atlantic Police Academy have continued their partnership after the success of the 2010 International Conference on Results-Driven Policing. This international partnership seeks to facilitate collaboration between police executives and command staff, government managers, community leaders, educators and researchers through education and training.
For more information and to register for the conference, visit the Penn State Justice and Safety Institute website.
Penn State's Justice and Safety Institute(JASI) helps thousands of law enforcement and justice system professionals improve their work skills—something it has been doing for more than 35 years. JASI serves a broad clientele and its services extend to courts, child support enforcement, and domestic relations issues, such as training for federal, state, and international clients. JASI is part of Penn State Outreach, the largest unified outreach organization in American higher education. Penn State Outreach serves more than 5 million people each year, delivering more than 2,000 programs to people in all 67 Pennsylvania counties, all 50 states and 114 countries worldwide.
The Canadian Association of Chiefs of Police is dedicated to the support and promotion of efficient law enforcement and to the protection and security of the people of Canada. Much of the work in pursuit of these goals is done through the activities and special projects of a number of committees and through active liaison with various levels of government and departmental ministries having legislative and executive responsibility in law and policing.
The Atlantic Police Academy, a division of Holland College, is the preeminent law enforcement training institution in Canada. Offering both full-time and in-service programs, the academy trains men and women who want to enter the field of law enforcement, and offers advanced training to dedicated law enforcement professionals who need to upgrade their skills or acquire new skills in order to effectively apply new technology in their jurisdictions.
Penn State JASI is also partnering with the Police Chiefs Association of Southeastern PA who will provide logistical support and MAGLOCLEN who will provide technical and equipment support.
# # #