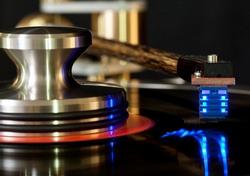 Equally important, the feedback I received from everyone I spoke with in the industry was that attendees were among the most open, genuine, and attitude-free group of seasoned and budding audiophiles they had experienced in a long while.
Daytona Beach, FL (PRWEB) February 28, 2011
After only one show the growth of AXPONA has to be due to the quality of the first year exhibitors and attendees. The second year event has added even more of the world's top suppliers of high end home playback equipment. The downtown Sheraton Atlanta will play host to the event April 14 -17, 2011. The show this year is being supported by the Atlanta Symphony with welcome announcements. Variety Playhouse has partnered to promote the event through its extensive mailing list and other local connections in the media. Stereophile subscribers will be receiving a personal invitation to the event which includes entry into a drawing sponsored by Paradigm and Sound Ideas Stereo. Numerous other drawings are being sponsored by the exhibitors and AXPONA. Friday night will feature a concert by The University of West Georgia Saxophone Ensemble John Bleuel, conductor with Linda Li-Bleuel, piano soloist. Other musical events are being announced this week.
Special mention goes to The Atlanta Audio and Video Club who is sponsoring the volunteers to assist attendees and exhibitors in navigating the Sheraton easily and comfortably. Returning to entertain everyone is John Yurick who thrilled all with his melodic and smooth piano playing last year in Jacksonville.
Dean Peer will perform and be available to autograph his latest Album, AIRBORNE, recorded by Cardas Audio and available in 180 Gram Audiophile Vinyl and on USB business card format in 24/96 resolution.
Realtraps will be supplying room treatment to the exhibitors ensuring great sound from their exhibits. Numerous providers of software including Cds, LPs, and downloads will be on hand to supply the finest in new and classic recordings. Attendance is expected to be in excess of four thousand filling the display areas with a busy and exciting group of music lovers.
# # #