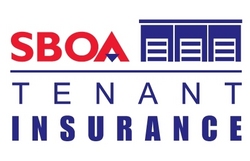 Designed by owners, for owners.
Farmington Hills, MI (PRWEB) March 2, 2011
The Storage Business Owners Alliance LLC (SBOA) announced today the launch of SBOA Tenant Insurance (SBOATI) (http://www.sboati.com), providing industry-leading benefits to both owner-operators and self storage tenants.
The SBOATI program encompasses more than 700 facilities as of the launch date, including participation by seven of the 30 Top Operators as measured by the Self Storage Association.
The program is now open to all owner-operators, and is differentiated in a competitive market by offering a minimum $4.00 Administrative Fee per policy sold per month to the facility owner. Coverage levels include $2,000, $3,000 and $5,000. There is no deductible for covered claims, an added benefit for tenants.
SBOATI is a collaborative effort between self storage owner-operators Ian Burnstein, Michael Haugh and David Levenfeld, with nearly 50 years of industry experience combined, and insurance industry executive Mario Macaluso.
The team built a new self storage tenant insurance program from scratch, with a focus on providing generous Administrative Fees at the facility level (a minimum of $4.00 per policy) while providing great coverage for tenants.
The company's taglines of "Designed by Owners, for Owners", and "Are you Protected from the Unexpected" indicate the dual emphasis on ease of use for facility owners, as well as the commitment to provide quality coverage to as many tenants as possible at participating facilities.
The SBOATI program is administered by Cornerstone Operations Group, which handles all policies and claims, removing such responsibility from the owners and operators of participating facilities. The actual insurance coverage is provided by AEGIS, licensed in all 50 states and rated "A Excellent" by A.M. Best Company, an insurance company rating agency.
SBOATI co-founder Mario Macaluso, familiar to many in the storage industry, serves as the newly-formed company's Vice President of Sales. Mario indicated that, "Fundamental to the creation of the SBOATI program will be the fair treatment of tenant claims, and an expedited claims administration process."
Meghan Shipley, formerly of United Stor-All Management, is the Program Administrator. She coordinates a thorough training program to facilitate the transition of any owner and manager into the program. According to Shipley, "It is our goal to increase not only the amount our owners receive per policy, but also to increase the number of policies sold."
The SBOA (http://www.theSBOA.com) was founded by Ian Burnstein and David Levenfeld, owners and operators of multiple self storage facilities, who realized an industry need for small- to medium-sized owners to band together to better compete with the larger storage companies. The SBOA now has more than 1,800 member-facilities including owners with just one facility, and several companies with more than 100. SBOA Tenant Insurance is the latest SBOA program designed to provide added profitability to SBOA members.
Enrollment in SBOA Tenant Insurance is open to all facility owners and operators by visiting http://www.sboati.com, or calling 888-288-9148.
###