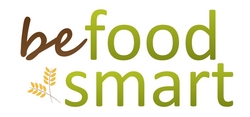 The convenient thing about Be Food Smart is it grades every additive so parents can quickly see if the ingredient should be avoided.
Santa Barbara, CA (PRWEB) March 16, 2011
Easter is the second top-selling candy holiday and according to the National Confectioners Association, almost 90% of parents will create Easter baskets for their children. Filling those baskets will be Marshmallow Peeps, Cadbury Crème Eggs, jelly beans, and M&M's, all of which contain artificial food colorings. So what's the concern with artificial colorings? In 2007, a University of Southampton study concluded that a diet with artificial colors increased hyperactivity in children. The European Union took action and now requires warning labels on foods containing specific dyes. To avoid the dreaded label, many European manufactures reformulated products with natural food colorings or removed dyes all together.
Unfortunately, the FDA has yet to make any similar demands of US food producers. In fact, the FDA still maintains that artificial colorings are safe. American parents are forced to look at the research themselves and make an educated decision on what their families should be eating. The new free website, Be Food Smart at http://www.befoodsmart.com, offers parents a simple way to gain helpful information on the hundreds of additives found in today's foods. Be Food Smart ingredient reports contain a description, allergy information, possible health effects, and additional information such as hyperlinks to specific studies.
"Parents have a difficult job these days. Not only do they have to read every label, but they also have to understand what every ingredient is. Aside from artificial dyes, there are many other preservatives, sweeteners, and additives that are cause for concern. The convenient thing about Be Food Smart is it grades every additive so parents can quickly see if the ingredient should be avoided," says Be Food Smart Co-Founder, Jonas Dalidd.
Artificial Colors to Avoid:
(Visit Be Food Smart to see the full ingredient reports for each of these petroleum-derived colorings)

FD&C Blue No.1 (Brilliant Blue)
FD&C Blue No.2 (Indigotin)
FD&C Green No. 3 (Fast Green)
FD&C Red No. 3 (Erythrosine)
FD&C Red No. 40 (Allura Red)
FD&C Yellow No. 5 (Tartrazine)
FD&C Yellow No. 6 (Monoazo or Sunset Yellow)
Does this mean parents shouldn't give Easter baskets? "Definitely not," says Dina Clapinski, parent and Co-Founder of Be Food Smart, "I have such fond memories of my baskets growing up and hope to continue the tradition. Instead of loading up on neon-colored, high fructose corn syrup filled candy, focus on a smaller amount of high quality chocolate and candy made with natural food colorings. Supplement the gift basket with other non-sweets such as art tools, school supplies, or a reusable water container."
About Be Food Smart:
Be Food Smart was created in 2010 to educate and inform the public about what's really in our food. The website has a huge database of food additives, chemicals, food colorings, sweeteners, and preservatives, and is an excellent resource for easy to understand and helpful information. The unique ingredient reports contain simple and easy to understand descriptions, alternate names, possible health effects, allergy information, and a new grading system that allows for a quick check to see if the ingredient should be avoided. Be Food Smart is completely free and is a wonderful tool for teachers, nutritionists, dietitians and weight-loss counselors, parents, and anyone who cares about what they eat. For more information on Be Food Smart, visit http://www.befoodsmart.com.
###