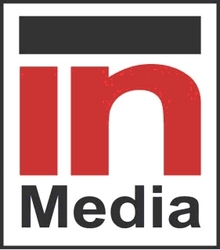 IN Media's IP Set Top Box is now integrated with Google's Android 2.2 operating system
Los Altos, CA (PRWEB) March 8, 2011
IN Media Corp. (IMDC.PK) today announced the latest release of its IPTV Set Top Box running Google's Android platform version 2.2.
IN Media's IP Set Top Box is now integrated with Google's Android 2.2 operating system providing consumers the ability to download the latest and most advanced games, on demand content, creating widgets, and applications from the web. Customers will experience seamless integration with their Android based mobile phones, Tablet PC's running Android and all Android enabled devices within IN Media's Set top Box.
"This truly is a complete browser based system, not just a simple interface layered over a traditional broadcast television based menu," stated Dr. Nick Karnik, C.E.O. of IN Media Corp. "Now the access to content is limitless, seamless, comfortable and familiar. This transitions the Set Top Box into a smart computing device performing multiple tasks such as communication, content display, interactive games and business applications including emails, documents and spreadsheets," added Dr. Karnik.
 
Customers can now share, view, play and interact with content driven from their hand held devices to their High Definition large screen televisions. "My Time is the new Prime Time," Dr. Karnik added.
In addition to the consumer side the boxes are also fully enabled to integrate digital signage and kiosks where public displays can be driven and adjusted on the fly through the browser.
"In today's world of convergence, having a seamless experience on multiple devices using a standard platform to deliver new cloud computing technology takes users to an era of on demand content and Communication," Karnik stated. 
IN Media is a leading developer of Internet Protocol Television (IPTV) appliances and interfaces with implementations of the technology in key provinces of China and planned roll outs in India and the United States.
Dr. Karnik is a technology entrepreneur with strong technical and marketing background in media and technology businesses. His vision for IPTV induced him to design new hardware and software platforms for cost effective delivery of content. Dr. Karnik has over 20 years of experience in information technology and media companies.
About IN Media Corp
IN Media Corp is an integrator of Internet Protocol Television (IPTV) and PC based technology services and content for major platform and service providers (e.g. cable, satellite, and Internet providers). IN Media provides a combination of products and services: set-top box hardware and software services, manufacturing of the set-top boxes, Tablet PC's and content aggregation for platform providers to implement all-in-one solutions. More information can be found at: http://www.inmediacorp.com.
Certain statements contained in this press release are "forward-looking statements" within the meaning of federal securities laws, including, without limitation, anything relating or referring to future financial results and planned business activities. Such statements are inherently subject to risks and uncertainties, which include, without limitation, those in Company reports filed with the SEC. The Company can give no assurance that such expectations will prove correct. Future events and actual results could differ materially from those statements.
# # #