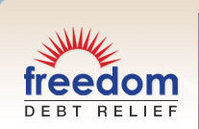 This closure puts the matter behind us and gets us back to our focus: getting the best possible resolutions for those customers who are most in need.
San Mateo, CA (PRWEB) March 8, 2011
Freedom Debt Relief LLC (FDR) has announced the closure of an inquiry by the attorney general of the State of New York into the company's business in that state.
The inquiry grew out of an investigation into marketing practices of the debt settlement industry that the attorney general's office began in July 2009. According to Andrew Housser, co-founder and CEO of FDR, the company cooperated fully with the attorney general's inquiry by providing current and historic data demonstrating that FDR has settled more than $1 billion of unsecured debt nationwide, including more than $60 million for New York consumers.
"We obviously disagree with the way the attorney general's office read the data FDR provided," says Housser. "However, prolonging or escalating this dispute will not serve New York consumers; disputes such as these only prolong the consumer's inability to make fair assessments of debt relief programs as effective solutions that are available to them. This closure puts the matter behind us and gets us back to our focus: getting the best possible resolutions for those consumers who are most in need."
Housser points to the new FTC regulations, enacted over the past several months, which set guidelines on a nationwide basis and provide an effective framework for consumer protection. "The FTC rules represent a far more responsible approach to industry regulation. We are proud of our results and of the work we do to get fully informed consumers into our program, and look forward to continuing to help consumers in need with viable debt relief options."
The settlement provides for limited refunds to New York consumers who are no longer participating in FDR's debt relief program as of March 31, 2011. The attorney general will distribute a pool of $1.1 million to those consumers. Current FDR customers may continue with their current program or terminate their participation, in which case they will receive a return of a percentage of their fees.
Alternatively, those customers can switch into FDR's "Fresh Start" program, which fully complies with the new Federal Trade Commission guidelines for the debt settlement industry. To resolve the inquiry of almost two years, FDR also agreed to pay a lump sum of $100,000 to the attorney general.
Freedom Debt Relief (http://www.freedomdebtrelief.com)
Freedom Debt Relief provides consumer debt resolution services. Working as an independent advocate for consumers to negotiate with creditors and lower principal balances due, the company has resolved more than $1 billion in debt for nearly 100,000 clients since 2002. The company is a charter member of The Association of Settlement Companies and a platinum member of the International Association of Professional Debt Arbitrators. FDR holds the Goldline Research Preferred Provider certification for excellence among debt settlement companies.
Freedom Debt Relief is a wholly owned subsidiary of Freedom Financial Network, LLC (FFN). Based in San Mateo, Calif., FFN also operates an office in Tempe, Ariz. The company, with more than 500 employees, was voted one of the best places to work in the San Francisco Bay area in 2008 and 2009, and in the Phoenix area in 2008, 2009 and 2010. FFN's founders received the Northern California Ernst & Young Entrepreneur of the Year Award in 2008.
# # #