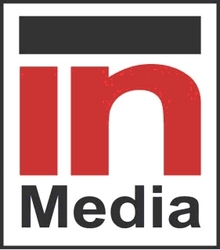 We have created an improved marketing and sales tool that will allow consumers and vendors the benefit of instant response and expanded information delivery
Los Altos, CA (PRWEB) March 9, 2011
IN Media announces development of Android 2.2 Touch Screen Kiosks based on IPTV cloud technology.
The Kiosks offer inexpensive but advanced sales and marketing technology for today's consumer.
IN Media Corp (IMDC.PK) today announced the planned launch of its new interactive High Definition Kiosk based upon their IPTV technology. These Google Android 2.2 based kiosks have bar code and credit card scanners, touch screen interface, browser support, and Android apps, for use in hotels, cinema theaters, airports, train stations, hospitals, grocery stores, banks, and malls.
The Kiosks feature cost effective solutions with graphics and video support that allows HD display signage and an interactive touch screen response to both consumer content searches and purchases via the cloud through Internet connection. Displayed content can be changed instantly as the HD screen is fed new information. The need for a full blown computer CPU is eliminated, dramatically reducing costs and space issues.
"We have created an improved marketing and sales tool that will allow consumers and vendors the benefit of instant response and expanded information delivery," said IN Media's CEO Dr. Nick Karnik. "People don't just want to stare at static screens, they want to touch and get responses to information they need to make informed buying decisions."
Nick Karnik continued, "The costs of buying and maintaining a Kiosk will be reduced by more than 50% from current price points. Single retail locations and 1,000 plus retail chains will be able to offer their own in store TV channel. Consumers will be able to find any product in a store simply by touching a HDTV screen and check on inventory in the store."
Plans for field testing of the Kiosk is planned for later this year.
About IN Media Corp:
IN Media Corp is an integrator of Internet Protocol Television (IPTV) services, products and content for major platform and service providers (e.g. cable, satellite, and Internet providers). IN Media provides a combination of products and services: set-top box hardware and software services, manufacturing of the set-top boxes, library of content and content aggregation for platform providers to implement an all-in-one solution for IPTV services. More information can be found at: http://www.inmediacorp.com
Certain statements contained in this press release are "forward-looking statements" within the meaning of federal securities laws, including, without limitation, anything relating or referring to future financial results and planned business activities. Such statements are inherently subject to risks and uncertainties, which include, without limitation, those in Company reports filed with the SEC. The Company can give no assurance that such expectations will prove correct. Future events and actual results could differ materially from those statements.
###