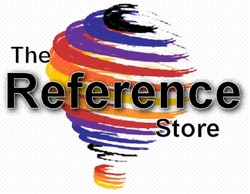 "Your Targeted Employer Service made all the difference. I nearly lost my house. I don't know what my family would have done without your help. Thanks for everything." F. Agnew, CA.
San Diego, CA (PRWEB) March 16, 2011
The Reference Store is pleased to announce the launch of its "Targeted" Virtual Reference" service. Its clients give the name and location of the employer they are interested in working for; The Reference Store goes to work collecting as much intelligence on the company and specific job title the client is interested in. After the intelligence work is completed, a fake company is developed, that closely mimics the Targeted company or the targeted position. The client may then claim he/she worked at this bogus company performing exactly the specified job down to the smallest detail. To date, this approach has had a 100% success rate.
The Reference Store has been selling "Virtual" job references to the public with great success. Men and women facing barriers to employment may use a "Fake Reference" service to help minimize or even eliminate these barriers. When its clients apply for jobs, they list one of The Reference Store's "Virtual" companies as their current or former employer. These unsuspecting employers then call these virtual companies and speak to a live virtual human resource manager.
Their staff of Human Resource Professionals, and former Military Intelligence professionals, know how to create scenarios and put items into place to fool even the most experienced of hiring managers. To date, The Reference Store boasts of a 100% success rate for one of its employment options.
There is no clear profile as to who might use a virtual reference service. Clients range from business professionals to kids right out of school. Both Young and old workers alike are starting to flock to fake reference services to give them an "Edge" on the competition.
Some of its clients include:
1. Business Executives
2. Stay at home moms.
3. The Homeless.
4. Convicted Felons.
5. The Self Employed.
After a client places his / her order, the operations department goes to work building virtual companies, virtual supervisors and a new virtual employment history. When prospective employers call for references, they are actually calling http://TheReferenceStore.com
The Reference Store acknowledges the ethical questions a service like this, raises. However, The Reference Store believes it is serving a greater good. Putting Americans back to work is The Reference Stores main objective. The Reference Store believes everyone deserves a second chance. But honestly, how many employers are really willing to hire a stay-at-home mom, that hasn't worked in 8 years? The Reference Store opens an alternative route to employment by making its clients more attractive as job candidates.
The Reference Store believes many social issues can be greatly reduced by providing the challenged, with some avenue to attaining meaningful employment.
These issues include:
1. Loss of Self Esteem.
2. Drug or Alcohol abuse.
3. Amassing enormous, un-payable debt.
4. Hunger and Homelessness.
5. Increased Criminal Activity.
Men and women, facing hunger and homelessness are far more likely to resort to crime, to keep a roof over the heads of their children, and food on the table. The Reference Store helps the under served, find new, meaningful work by giving fake references s on their behalf. Their know how and "Can do" attitude has assisted many get into companies such as Pepsi, Hewlett Packard, Safeway and many more.
Serving a greater good, The Reference Store knows how to fake references and keep Americans working. Many Americans agree that, a convicted felon should be able to return to some position alongside other citizens; especially after he's paid his debt to society. That's the politically correct answer. What really takes place out in the work force is a very different matter.
While The Reference Store cannot promise anyone a job, it does guarantee its clients an interview and a higher candidate ranking. In this way, a greater good is served.
http:TheReferenceStore.com
###