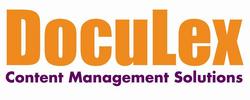 Winter Haven, FL (PRWEB) March 16, 2011
DocuLex, Inc. (http://www.doculex.com), creator of award-winning, business-ready document management software, announced today the availability of the company's WebSearch Connector V2, a desktop solution for rapid integration between DocuLex Archive Studio's WebSearch document management software and popular business applications, including Microsoft Dynamics GP, QuickBooks, Sage, Needles and other line of business software packages. The WebSearch Connector solution provides a direct pipeline between any application and WebSearch, allowing the user to execute document search and retrieval operations instantly from virtually all popular desktop or browser- based applications. The DocuLex WebSearch Connector eliminates the technical hurdles and expense most often associated with custom programming and integration, allowing for built-in seamless integration. Added to version 2 is the ability to retrieve all documents associated to a transaction, name or key words in an email with just one touch of a key - instantly the browser opens with WebSearch displaying any documents related to the content of interest.
"DocuLex continues to enhance our products with automated solutions to decrease time and expense for our users," states David Bailey, DocuLex President. "WebSearch Connector V2 works with a multitude of popular business software packages that are deployed within many organizations across multiple industries. With WebSearch Connector, we have developed a way for new and current DocuLex Archive Studio customers to easily integrate our product into their existing line-of-business processes, giving them the ability to retrieve documents instantly. The individual user and overall organization's effectiveness is even more pronounced with the combination of WebSearch and their existing popular business application. It's a win-win."
About Archive Studio's WebSearch
WebSearch is the document management component of Archive Studio. WebSearch may be utilized as a service in the cloud or acquired as an on-premise server-based solution.
WebSearch is a secure, browser-based document management software that enhances internal and external collaboration, business process workflow, email archiving, corporate compliance and records retention management scheduling. The program was developed for use throughout a business's operations to regulate and streamline the flow of documentation and secure content access from any location, anytime. The WebSearch user interface is similar, yet easier to use, than internet search engines such as Microsoft Bing, Yahoo and Google. Searches are performed by entering specific index field (meta data), full text content or date ranges, search history, search lists and saved searches.
For additional information on DocuLex Archive Studio, and to access an online self-guided demonstration, visit http://www.doculex.com/complete_document.htm. For a 3 minute video introduction, visit http://www.doculex.com/products.htm.
About DocuLex
Incorporated in 1996, Winter Haven, Florida-based DocuLex creates non-proprietary content management software. Through an extensive worldwide reseller channel, the company offers network-enabled document capture and image processing software, along with browser-based document and content management programs for collaboration, email archiving and compliance, knowledge management, customized workflow and records retention, offered as Archive Studio. Archive Studio is easy to use, productive electronic document management software for any business environment seeking secure Instant Document Access. See http://www.doculex.com for program information, access to your local dealer and demonstrations.
# # #