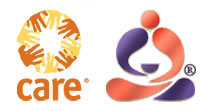 Teavana will match all donations through our special CARE web page up to $50,000.
Atlanta, GA (PRWEB) March 18, 2011
In response to the disastrous earthquake and tsunami in Japan, Teavana is partnering with CARE to collect and facilitate much needed donations directly to the scene. In partnership, Teavana and CARE have set up a donation page with donation fund matching at: http://www.care.org/teavanaforjapan . All donations made through that web page will be directed to CARE's work in supporting relief efforts in Japan. Teavana will be matching all customer and employee donations, dollar for dollar, up to a total donation of $50,000 until April 30, 2011.
"It is a huge challenge at the moment to procure much-needed food, water and sanitary items. However, we managed to source supplies from western Japan which we will distribute to affected families in an emergency shelter in Kamaishi city," says Katsuhiko Takeda, national director of CARE Japan.
Teavana and CARE want to help return Japan to a sense of normalcy, and help to rebuild the lives & livelihood of those who have suffered loss, and time is of the essence to get much needed aid to areas most affected. Whether its $5, $50, or $500; everything donated goes to work immediately.
"Teavana has many ties to Japan from the many artisans who make our exquisite cast iron collection, to the gardens which grow our tea, to our many employees who have friends and relatives in Japan. Our hearts go out to the people of Japan, and know that any contribution from our staff & customers combined with Teavana's matching funds would help this situation," says Andrew Mack, Chairman & CEO of Teavana.
CARE is rushing aid to Japan right now. Donate today to help in the relief effort. Your gift will help save lives.
Atlanta-based Teavana first opened in 1997 with the name meaning 'Heaven of Tea'. The specialty stores are part retail shop and part tea emporium with over 100 different selections of loose-leaf tea from all over the world. The company annually donates 1 percent of profits from tea to CARE®, which goes to improve the lives of those who live in tea-producing areas of the world through education, access to safe water and greater economic opportunities. Teavana currently has over 150 store locations in North America.
###