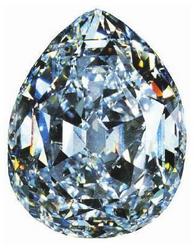 Royal Asscher has become synonymous with special occasions from engagements to red carpets; from royals to celebrities
New York, NY (PRWEB) March 22, 2011
The Asscher family is honored to announce it's first series of flagship stores in the People's Republic of China (PRC).
The first flagship store is due to open with a high profile launch before year's end. This strategic partnership is the beginning of a distribution blueprint in the PRC region.
Sparkle Roll Group Limited will build up a network of 4 Royal Asscher flagship stores over the next 2 years. The first flagship store is set to be established in the prime location in Beijing this year, with an exclusive collection available in Luxury World in Beijing from June onwards. The long term strategy it to set up a distribution throughout the whole PRC.
Mr Edward Asscher, President of Royal Asscher Diamond Company said; "Sparkle Roll Group Limited has a deep appreciation for our core values: integrity, passion, craftsmanship and heritage with an ethical and social responsibility. With their expertise in bringing ultra luxury brands to the region, we trust Sparkle Roll to unlock the potential to reach Royal Asscher's optimal success in the region. As a boutique family business with a deep and rich history we carefully choose our partners and are proud to work with Sparkle Roll.
Mr. Ivan Tong, Chairman of Sparkle Roll, said, "Royal Asscher is synonymous with special occasions from engagement to red carpets. With Royal visitors, notably, Queen Elizabeth II of Great Britain, Queen Sylvia and princess Victoria of Sweden and Queen Beatrix of the Netherlands and great admirers like Sophia Vergara, Megan Fox and Kate Bosworth, Royal Asscher diamond company acknowledges the importance of their Royal title and leaving a legacy for the next generations".
Mr. Tong added, "Sparkle Roll's expertise in top-tier luxury products and over all insight of the industry will be a great asset to the brand in continuing the Royal Asscher legacy and facilitate the growth and expansion of sales of the Royal Asscher Cut Diamond jewellery. Our customers value our select choice of ultra luxury".
About Royal Asscher:
Founded in 1854, Royal Asscher Diamond Company is run by The Asscher Family. The Asscher Family dynasty to this day, continues to have an influence on the diamond industry. Joseph Asscher, at the request of King Edward VII, cut the largest diamond ever found, the famous 3,105-carat Cullinan diamond. Royal Asscher has also made its mark by refusing to work with conflict diamonds that originate from war torn countries that are unethically sourced and sold to fund warfare and civil destruction. Royal Asscher only sources diamonds from nations that are fully compliant with the Kimberly Process, an international diamond industry initiative to stop the flow of conflict diamonds. One of the company's founding fathers, Edward Asscher was one of the forefathers of this initiative, Royal Asscher requires that all of its diamonds are labeled by the government at the origination point and securely sealed during transportation.
Royal Asscher created their own signature patented cut in 1902, which has 74 facets, that's 16 more than the traditional cut diamond. The innovation and skill level of Royal Asscher has been passed down from generation to generation. Now on its 4th generation owners the companies still upholds their reputation for excellence.
Royal Asscher has exclusive clientele of international royalty such as Japan's Emperor Hirohito and Queen Juliana and Prince Berhard of the Netherlands. Royal Asscher's signature diamond cut is a part of Queen Elizabeth II of Great Britain's Royal sceptre and crown which she wears for the opening of Parliament every year as well as other royal heirlooms. For royal weddings Queen Elizabeth II's Crown Jewels are traditionally borrowed by the bride-to-be on the royal wedding day. With the marriage of Kate Middleton and Prince William in April, we await her selection from the Crown Jewels and whether it will include Royal Asscher diamonds. Regardless, Royal Asscher Diamonds will always be an integral part of traditional events in all Royal houses around the world.
Royal Asscher Diamonds are not only a favorite amongst royalty; celebrities also covet these specialty pieces from their contemporary line Stars of Africa. Celebrities who love Royal Asscher diamonds include Sofia Vergara, Megan Fox, Kate Bosworth, Kat Graham, Emily Blunt and Rachel McAdams.
Philanthropy:
In 2008 Royal Asscher created the Star of Africa line which guarantees a minimum donation of $50,000 to go to the Diamond Empowerment Fund® (D.E.F.) a non-profit international organization founded by Russell Simmons. Donations will sponsor students from Sierra Leone who attend the African Leadership Academy (ALA), founded on the belief that ethical leadership is the key to transforming Africa. Royal Asscher's revenue from the sale of its Stars of Africa line of fine jewelry and aims to establish education, healthcare, and self-sufficiency programs in Africa's diamond-producing areas.
Lita Asscher, the president of Royal Asscher of America, noted that "Our partnership with the Diamond Empowerment Fund will allow us to enrich the African Leadership Academy by providing students with the opportunity to gain an education in areas of leadership and entrepreneurship that will prepare and propel each exceptional mind to support their continent. Giving students the tools to become ethical leaders, Star of Africa will help D.E.F. and the ALA to develop political stability and economic development in diamond-producing countries."
The Stars of Africa collection represents one of the greatest innovations in the jewelry industry- floating diamonds. Diamonds which are encased in a fluid filled sapphire dome move around freely which creates an effect that is utterly mesmerizing. Stars of Africa are available in white, yellow and rose gold. Royal Asscher's beautiful modern twist on traditional diamond design is helping rebuild Africa, which makes each piece have an underlying beauty as well. For more information on the Stars of Africa collection please visit:http://www.royalasscher.com/starsofafrica/">
About Sparkle Roll Group:
Sparkle Roll Group Limited is principally engaged in the distributorships of top-tier luxury goods in the PRC, including distributorships of ultra-luxury automobiles such as Bentley, Lamborghini and Rolls-Royce in Beijing; exclusive distributorships of super deluxe branded watches Richard Mille, DeWitt, Parmigiani in the PRC; exclusive global distributorship of deLaCour's BiTourbillon; cohesive partnership and exclusive distributorship with top-tier branded jewelry Boucheron and Federico Buccellati in the PRC respectively; cohesive partnership with renowned French fine wines merchant Duclot Export in the PRC and distributorships of Bordeaux fine wines from renowned French fine wines merchants Maison Joanne and Ulysse Cazabonne in the PRC.
Editor Notes:
Sparkle Roll Group Limited, is principally engaged in distributorships of top-tier luxury goods in the PRC, announced that its wholly owned subsidiary, Sparkle Roll International Distributions Limited has signed a distributorship agreement with Royal Asscher Diamond Company ("Royal Asscher") to be the exclusive distributor of the Royal Asscher diamond jewellery in the PRC. The term of this distributorship is for a first period of 5 years. The long term strategy is to distribute through Sprakle Roll and partners.
Royal Asscher B-Roll:
http://www.royalasscher.com/page/65/About.html
Interview access:
5th generation Edward Asscher, President
6th generation Mike Asscher, vice President
6th generation Lita Asscher, vice President( President Royal Asscher of America)
Ivan Tong, Chairman Sparkle Roll
For more information please contact:
Desiree Ontiveros
PR Director, CLD PR
+1 323.605.5918 Mobile
+1 213.765.0462 Office
desiree(at)cldstylehouse(dot)com
http://www.cldstylehouse.com
###