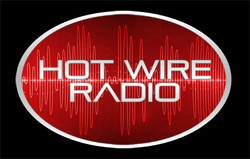 Taking Internet Radio To The Next Level
Carson City, NV (PRWEB) March 31, 2011
Staying up-to-date with hit music is about to get a whole lot easier. On March 31st, 2011 music lovers will have on-demand access to high quality hit music of the most popular songs on the ultimate music destination- Hotwireradio.com.
Providing a one stop shop for hit music in R&B, Hip Hop, House, Reggae and Top 40, music fans don't have to break a sweat creating playlists in order to listen to great music, Hotwireradio.com is right at there fingertips.
"We want our members to have the best experience in listening to our station and have access to us at anytime and anyplace," said Kirk Ranger, Founder and CEO of Hotwireradio.com. "We are on iTunes, Live365, Facebook, you can even plug us in your car through a mobile device when you're on the road so you never miss a beat."
The online station provides the hottest hits, while entertaining the member through up-to-the-minute artist content and information, while offering entertaining features such as a built-in interactive forum where multiple members can talk live while listening to there favorite tunes.
Hotwireradio.com is also pleased to offer a platform for independent talent to breakthrough in the music industry via the very first Hotwireradio.com Talent Search, where one talented artist will receive the opportunity of a lifetime - to have there music showcased beside the hit makers of the world. Contestants must send there best single along with a cover image to contest(at)hotwireradio(dot)com for consideration.
Offering quality programming and bringing the best in hit music are just a few of the features Hotwireradio.com has to offer there members. Let's just say, listening to Hotwireradio.com is like listening to the future.
For more information on Hotwireradio.com or Hotwireradio talent search, please visit the official website http://www.hotwireradio.com.
###