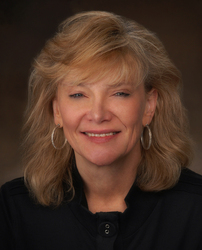 Agent certified as Negotiation Experts are typically in the top 1% of all agents nationwide."
(PRWEB) April 13, 2011
Julie Montgomer with RE/MAX Masters, Littleton, Colorado, one of the first Realtors in Colorado designated a "Certified Negotiation Expert."
As one of the top-producing Realtors in the Mountain States Region, Julie Montgomery, RE/MAX Masters, Inc., Lttleton, Colorado, believes doing her homework both in and outside the classroom is "critically important."
To illustrate the point, Montgomery holds three advanced real estate designations, the GRI (Graduate of Real Estate Institute), CRS (Certified Residential Specialist), and most recently added CNE (Certified Negotiation Expert). 
"My personal and professional goals are simple: constant improvement. In order to be an expert in my field, I am constantly looking for new ways to improve my skills, knowledge and client services. The CNE designation gives me a new dimension and added experience at one of any Realtor's most important tasks: getting the best 'deal' for your buyers or sellers."
Being a Certified Negotiation Expert, Broker Associate, GRI, CNE is a new designation available to real estate brokers who have successfully completed formal training in the "Art of Negotiation."  Agents who receive this certification are typically in the top 1% of all agents nationally. Montgomery is one of the first Realtors in Colorado to have earned this valuable designation.
With professional negotiation skills, agents typically obtain better results for their clients. CNE agents have a powerful competitive edge because of their ability to uncover information effectively, get more and give less during sales/purchase negotiations, and retain control over desired outcomes.  Bottom line, CNE agents know how to influence and persuade others more effectively than agents without professional negotiation training.  
The certification training is provided nationwide but was originated by Negotiation Expertise, LLC, a national negotiation training and coaching company based in Peoria, AZ.
"Any buyer or seller who hires a CNE agent can feel confident that they have the best trained agent in the business.  They will get superior results and have better resolution of any issues when hiring a CNE agent," he said.
For more information how a Certified Negotiation Expert can help you save $1,000s when it's time to buy or sell a home, please contact Julie Montgomery, RE/MAX Masters, Inc., at 303-906-3150 or email juliemontgomery.com. Her personal website is http://www.jmontgomery.com.
###