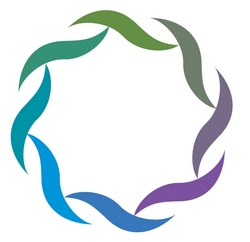 "Geostellar has created the first comprehensive business intelligence and decision support platform for the new energy economy," said Rob Miller, Chairman and Managing Director of FFV.
Santa Clara, CA. (PRWEB) April 20, 2011
Geostellar, which applies big-data geomatics to model worldwide solar resources, infrastructure, economics and policy; today announced at Where 2.0 financial backing from Flash Forward Ventures] (FFV) to transform the way solar power projects are identified, sited, designed, financed and marketed worldwide.
Geostellar's platform provides a mapping, search, and analytics system allowing subscribers to compute precise solar energy potential at ground and rooftop project sites by using algorithms that take into account latitude, atmosphere, slope, shadow, property ownership, utility rates, transmission access and other factors. Geostellar finds locations that give the greatest returns for the lowest cost to producers and consumers of alternative energy.
To demonstrate the platform's residential- and commercial-scale solar power capability, Geostellar (http://www.geostellar.com) created the first precise, accurate half-meter resolution solar power potential model of three major metropolitan area – a solar power simulation of every rooftop, lot and field of metro-Washington, DC, Philadelphia, PA and Indianapolis, IN. Geostellar is on track to produce a half-meter resolution residential- and commercial-scale model for the entire US and Western Europe within a year, and has already launched a utility-scale solar power project development platform with 10 meter resolution coverage of the continental United States and Puerto Rico.
"Geostellar has created the first comprehensive business intelligence and decision support platform for the new energy economy," said Rob Miller, Chairman and Managing Director of FFV. "We're excited to fund the characteristic double-bottom line company - rapid revenue growth with high margins and a positive contribution to the clean, green and renewable energy industry."
With the investment from FFV, Geostellar has attracted an experienced management team and a stellar Advisory Board. Jim Condon, a technology and energy industry veteran whose distinguished career spans executive positions at Exxon, Marriott, Legent, KPMG, Cybercash and a number of venture-backed technology start-ups, has joined as COO/CFO. Griff Harrison, a senior sales executive at MicroStrategy and former enterprise sales manager at Avectra, will join as Vice President, Sales. FFV's Miller and Condon will join Geostellar founder and CEO, Levine, on the Board of Directors.
"We're very fortunate to bring on Jim who is such an experienced and capable operator at this critical juncture in the company's growth," said Geostellar CEO David Levine. "His ability to attract and structure financing and organize business processes has enhanced our progress in every aspect of operations. From sales to product development, analytics and customer support, our performance has accelerated dramatically. This bodes well for the future of Geostellar and big-data geomatics."
The company's Advisory Board includes Steve Morgan, CEO of American Clean Energy and former CEO of Jersey Central Power & Light; Mary Dridi, former CFO of webMethods and Chris McGill, a Senior Vice President at UberMedia and former General Manager, Yahoo! News. Geostellar has also appointed as Advisors Emeritus clean tech industry luminaries Chris Dymond, Managing Director of Greengate, with over $30 billion in energy infrastructure finance projects, and Tom Steding, founding CEO of Stion, the leading thin-film solar manufacturer, and senior executive of numerous Silicon Valley hardware, software and networking infrastructure companies.
A video demonstration and technical white paper are available at http://www.geostellar.com
About Geostellar
Geostellar has pioneered big-data geomatics to provide comprehensive and precise computations of available solar, wind, hydro and biofuel energy resources, infrastructure and land for any geographic location based on atmosphere, physiography, infrastructure, policy and economics. Geostellar's subscription services platform empowers energy producers, utilities, property owners, industry suppliers and public administrators to identify the fastest, most profitable and least risky paths to increasing the supply of clean, green and renewable power. Geostellar models the local availability of resources in high spatial and temporal resolution, then computes the proximity and capacity of infrastructure, regulations, land use and value, markets and economics to produce actionable, location-specific insights. The company's Earth intelligence can be searched and shared, providing a foundation of hard data for decision-making throughout the energy industry continuum, from planning through development, to production and trading. For more information visit http://www.geostellar.com or email info@geostellar.com.
About Flash Forward Ventures
Flash Forward Ventures, LLC is an Angel investment organization, working in partnership with Flash Forward Services, that is focused on early-stage software companies. Visit FFV at http://www.flashforwardventures.com.
# # #