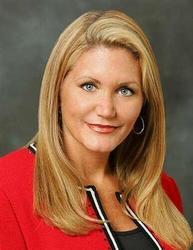 I am very pleased to announce that Linda has joined Proformative
San Jose, CA (PRWEB) April 26, 2011
Proformative, the nation's leading online resource for corporate finance executives, today announced the hiring of Linda Fisk as Chief Marketing Officer. Fisk brings over 20 years of experience in marketing and public relations, including more than ten years leading online marketing efforts for Fortune 100 companies, to the position of CMO. She has been hired to lead Proformative's marketing, public relations, sales support and research efforts, effective immediately.
Previously, Fisk served as Senior Vice President of Internet Marketing for CRC Health Group, the nation's largest behavioral health care provider with over 145 facilities nationwide. Prior to this, Fisk served as Vice President of Marketing for Freedom Interactive leading all consumer and trade marketing, research and analytics initiatives, sales support activities and public relations projects. Prior to this, she served as Vice President, Online Marketing and Analytics, for Scripps Networks where she managed the growth and development of the online audiences of Scripps Networks brands, including HGTV.com, Food Network and DIY Network. Fisk also served as Vice President of Audience Development and Management for Belo Interactive in Dallas, Texas, as well as Vice President of Marketing and Corporate Communications for Gaylord Entertainment in Nashville, Tenn.
"I am very pleased to announce that Linda has joined Proformative," said John Kogan, CEO of Proformative. "Linda is a highly talented marketing executive with an impressive track record of success driving significant audience growth, spearheading product innovation and accelerating company performance. Linda's ability to balance strategic thought-leadership with the tactical, hands-on management necessary to create rapid results will be key in helping us maintain and grow our leadership position," added Kogan.
Fisk holds a Master of Arts degree in Psychology from the Southern Methodist University in Dallas and a Bachelor of Science degree in Communications from the University of Tennessee, Knoxville.
"I look forward to working with Proformative to drive product innovation, introduce Proformative to an even wider audience of top corporate finance executives, and ensure that we continue to exceed the expectations of our unique and highly valuable audience," said Fisk.
Founded in 2009 in Silicon Valley, California, Proformative (proformative.com) is exclusively dedicated to serving the needs of corporate finance, accounting, treasury and related professionals. Proformative's members find valuable free resources and a vibrant community of their peers that enable them to manage corporate transformation. Proformative helps manage the ongoing transformation of the financial executive's role by offering a platform to communicate with peers and experts, participate in professional career development, access critical news and information, and manage the day-to-day issues involved in highly-complex and technical financial professions.
For more information, visit http://www.proformative.com or call (408) 400-3993
For media inquiries, please contact Proformative CEO, John Kogan at jkogan(at)proformative(dot)com.
Media | Blogger | Analysts Resources
Media Contact:
Press(at)proformative(dot)com
###