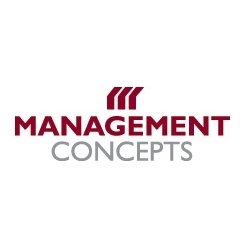 You can solve this puzzle! Begin with GAO; when you understand how major actions cause consequences, you can see how appropriations law affects your agency." Warner Meadows, Award-winning attorney, U.S. Army
(PRWEB) June 09, 2011
The DoD Fiscal Law Refresher received an overwhelmingly enthusiastic response at the American Association of Military Comptrollers' (ASMC) Professional Development Institute in Minneapolis, MN, where it was unveiled. In line with the federal government's emphasis on analytic skills required for good decision making, the program develops the ability to learn these skills through case-specific, interactive training.
The online program references not only GAO statutory requirements but also DoD service regulations and guidance. The program identifies sources of fiscal law, defines key terms and concepts, and enables participants to recognize Anti-deficiency Act violations. Participants complete the program in about four hours, working at their own pace, 24/7 from office or home computer.
Warner Meadows, award-winning lawyer for the Army and principal content expert for the program says, "I have been doing Appropriations Law for more than 17 years. No other private organization dedicated to agency training has a program like this." Meadows advises, "You can solve the puzzle! Begin with GAO; when you understand how major actions cause consequences, you can see how appropriations law affects your own agency. This program takes the guesswork out of Appropriations Law."
Scenario based exercises link the course with source documents and on-the-job situations. Julia Anderson, Executive Director the Federal Financial Management training group adds, "Our goal is to provide how-to information for individuals who make major acquisitions, manage finance, and oversee implementation of laws and regulations, including travel card approvals. Anyone who handles federal monies and approvals will agree with the ASMC participant who said, 'This is what I've been waiting for.'"
"This is not check-the-box training," Meadows emphasizes. "Interactivity is critical because we want people to learn, we want the learning to stick, and we want to encourage reflection. Our goal is to create learning that people can use as they need it, complete it in a timely way, and say, ''I got a lot out of this."
In addition to the DoD Fiscal Law Online Refresher, Management Concepts offers a suite of instructor-lead courses designed for those who wish to probe more deeply into appropriations law topics. Appropriations Law courses, both on line and instructor-lead, are highly participatory. For information, please go to http://www.managementconcepts.com/fiscalweb
About Management Concepts. For more than 38 years, Management Concepts has successfully unleashed the full potential and productivity of over one million federal employees through our innovative and highly-effective approach to individual and organizational achievement. Every major agency in the federal government, dozens of state and local government offices, and hundreds of corporations have benefited from the company's high impact training courses, custom learning and development programs, professional consulting services, and award-winning publications. The Company's renowned training programs are delivered "live" in-classroom and online (public and private sessions) to over 312 cities throughout the U.S. and around the world. The company was named Business of the Year in 2010 by ISA, The Association of Learning Providers.
To find out more, please visit http://www.managementconcepts.com. Please contact Barbara Kres Beach at 703-790-9595.
###