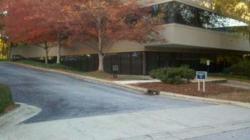 Although we have moved down the street, we continue to maintain excellent, traditional chiropractic care for our patients.
Atlanta, GA (Vocus/PRWEB) January 04, 2011
Atlanta chiropractor Dr. Senft has recently moved his Atlanta wellness center of twenty-five years from its old location on Briarcliff Road just down the street to its new location on Clairmont Rd. The modern, new facility provides a more spacious atmosphere while being situated in a neighborhood that avoids the majority of street traffic chaos. In addition, the new location provides easier access to plentiful parking and better accommodations for those traveling on foot. After ten years of being on Briarcliff Road, Dr. Senft has been able to expand his practice to this new, larger office and continues to provide chiropractic care and pain management for neck pain, back pain and other personal injuries for all his new and current patients.
Senft Chiropractic has been serving the community for twenty-five years with therapeutic services and chiropractic treatments to assist those who have been involved in automobile accidents and require treatment for injuries such as whiplash, neck pain, back pain, and chronic headaches. Atlanta chiropractor, Dr. Senft is a second-generation chiropractor who has recently moved his practice to a new location located on Clairmont Road.
Rehabilitating injuries, monitoring pain management and providing easy accessibility for care and treatment are all of the utmost importance. In addition to the change of facilities, patients can also benefit from additional information provided through the office website. Patients can navigate through the site to learn what kind of treatment is available and inquire about any questions that may arise. The website also offers the convenience of requesting online appointments and learning more about care for pain management that may stem from recent accidents or recurring injuries.
Chiropractic treatments at Dr. Senft's Atlanta wellness center are administered frequently to those who have injuries such as neck pain, back pain, whiplash, headaches and soreness resulting from car accidents. Because of the expansion of space to the Clairmont location, convenience of seeking chiropractic care is made easier. Patients can expect the same quality service that the office strives to provide. "Although we have moved down the street, we continue to maintain excellent traditional chiropractic care for our patients," says Dr. Senft.
Patients who have sought treatment from this Atlanta wellness center in the past don't have to travel far to the new location, which is only a mile away in an area that has less street traffic and a designated parking lot to allow patients easy office access. The move down the street debuts a more spacious and up-to-date office setting for patients to enjoy while receiving the same quality care and benefits that Dr. Senft has been providing for over the past two decades.
The move of location has added an additional positive element to the overall chiropractic treatment, wellness and convenience that Senft Chiropractic has provided to the community over the years. Patients can look forward to continued up-to-date knowledge and services via their website, comfortable and quality service through their new Clairmont Rd location and the benefit of having a chiropractic facility that will incorporate their new look in with their long-standing practice of healthcare.
###