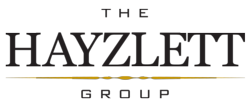 Velocidi's unique business model enables it to see into the future of the digital industry, while also creating programs that drive results today.
New York, NY (Vocus/PRWEB) January 04, 2011
Jeffrey Hayzlett, former CMO of Kodak, author of the best-selling "The Mirror Test", change agent and marketing expert today announced a partnership with Velocidi, a next-generation digital marketing agency. Hayzlett and Velocidi will begin work with the company this month.
Hayzlett's frequent interactions with and access to senior marketing professionals give him a unique perspective on the issues affecting marketers today. Hayzlett built this understanding on the foundation he created as Eastman Kodak's CMO. While there, he revitalized one of the world's most iconic brands, and is renowned for transforming B2B marketing to take advantage of emerging opportunities and adopt social media aggressively.
"We're very excited that Jeffrey Hayzlett has chosen to partner with Velocidi," says Margaret Molloy, Chief Marketing Officer, Velocidi. "Jeff's experience as a mentor to the world's leading CMOs gives us important insight into their top-of-mind issues. In addition, his personal knowledge and highly-effective deployment of digital marketing tactics demonstrates his understanding of how brands must engage their audiences in meaningful ways. This is at the core of Velocidi's mission, making this partnership a natural fit."
"There is a gap between CMO expectations and the services agencies deliver," says Hayzlett. "Velocidi is differentiated by its ability to bridge this gap. Its unique business model enables it to see into the future of the digital industry, while also creating programs that drive results today. Its team of industry veterans has served the world's leading brands, and takes a truly hands-on approach to client service. I am excited to lend my perspective to such an innovative agency."
Hayzlett is a much sought-after speaker and winner of numerous marketing honors and business awards. He was acknowledged by Advertising Age as one of the top ten C-level executive Twitterers in the world and "The Celebrity CMO" by Forbes magazine. Hayzlett has been cited as a leading marketing expert in numerous books, magazines and newspapers worldwide, and is a frequent television guest and commentator, appearing on CNBC's The Big Idea with Donny Deutsch, Fox Business News, and NBC's Celebrity Apprentice with Donald Trump.
About Velocidi
Velocidi is a next-generation digital marketing firm that designs and executes integrated digital marketing programs that enable clients to achieve scale in their digital marketing. Led and staffed by digital industry veterans and working with best-in-class partners, Velocidi delivers integrated digital marketing services wherever a screen and keyboard exist. These include creating Web and mobile presences for brands, social media engagement, building visibility via SEO/SEM, digital advertising, content distribution, and social media marketing. The Velocidi model features a deliberate client mix of world-class brands and emerging digital companies. The emerging firms benefit from the discipline of Fortune 500 marketing, while the large brands benefit from early visibility into the best innovation in digital. Velocidi can be found at http://www.velocidi.com and reached at engage@velocidi.com or 212-884-9990.
About Jeffrey Hayzlett
Hailed a "Celebrity CMO" by Forbes Magazine and famous for his outspoken appearances on numerous television networks, Jeffrey Hayzlett is widely recognized as one of the most influential marketers of our time. As the former Chief Marketing Officer of the iconic Eastman Kodak Company, Hayzlett has been responsible for the company's worldwide marketing operations including the design and execution of all marketing strategies, branding and corporate communications. With Hayzlett at the helm of Kodak's marketing and business development initiatives, the company experienced record growth, unveiled revolutionary new products and has established a global brand as a leader in cutting-edge research and product development.
###