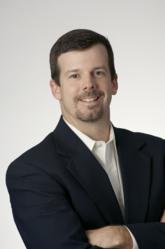 Lookingglass is dedicated and focused to helping our government and critical infrastructure customers and partners understand and respond to cyber threats
Baltimore, MD (Vocus/PRWEB) January 05, 2011
Baltimore-based Lookingglass Cyber Solutions - the leading provider of global cyber situational awareness - announced today that the company and CEO Derek Gabbard have been named award recipients in the Emerging Growth category by Baltimore SmartCEO's Future 50. This award highlights the region's fastest-growing technology companies and emerging leaders.
Lookingglass caps a year where it was prominently recognized for both it's technology and corporate growth – named 2010 Homeland Security Company winner in the Maryland Incubator Company of the Year Awards and recognized as a finalist in the 2010 Security Innovation Network (SINET) Showcase. Lookingglass was named among Baltimore's 15 Hottest Technologies at the Greater Baltimore Tech Council's (GBTC) TechNite Competition and featured at Early Stage East.
Future 50 is the largest and most anticipated SmartCEO program of the year. In addition to recognizing 50 Baltimore-based fast-growth companies, SmartCEO features profiles of 10 companies named as Emerging Growth leaders. These companies, who have experienced significant employee and revenue growth, are positioned to lead their respective industry areas and regions into the future.
"Lookingglass is dedicated and focused to helping our government and critical infrastructure customers and partners understand and respond to cyber threats. Our product delivers an operational picture and provides context to the disparate data sources that are relied upon for situational awareness," explains Derek Gabbard, CEO Lookingglass.
"Each Future 50 and Emerging Growth winner has effectively translated their passion and innovation into tremendous growth and success," says Craig Burris, publisher of SmartCEO magazine. "We are honored to recognize the 60 fastest-growing companies in Greater Baltimore."
Winners will be recognized during the Baltimore Smart CEO Future 50 Awards Gala at the Baltimore Marriott Waterfront, scheduled for January 6, 2011.
About SmartCEO
Baltimore SmartCEO magazine is a regional "growing company" publication aimed at providing resources each month to help educate, motivate and inspire Baltimore's decision-makers. The publication's readers range from younger, dynamic companies, to established, multi-generational, family-owned firms.
About Lookingglass
Lookingglass delivers the industry's first Global Cyber Situational Awareness Internet-to-Enterprise network intelligence platform, offering a real-time virtual, physical and contextual view of the global Internet extending into the enterprise. Lookingglass solutions support a wide range of government and commercial applications, including critical infrastructure protection and network security, all empowering cyber intelligence professionals to gain insight into potential cyber threats and thwart attacks.
Lookingglass' core product, ScoutVision™, allows clients to understand, monitor, and put into perspective the threats imposed upon the enterprise by those occurring throughout the global Internet. ScoutVision™ helps emergency responders predict and monitor impacts to the Internet and critical communications infrastructure during physical terror attacks, natural disasters, and other destructive catastrophes. Lookingglass was founded in 2006 and is based in Baltimore, MD. More information is available at http://www.lgscout.com.
###