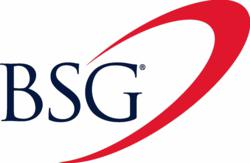 San Antonio, TX (Vocus/PRWEB) January 04, 2011
BSG, a leading provider of clearing, settlement, payment and financial risk management solutions to the telecommunications industry, merchants and online stores, announces the repayment of $7.8 million of its senior debt, of which $2.8 million is a scheduled payment and $5.0 million is a voluntary prepayment, made on December 31, 2010. Accordingly, at the close of business on December 31, 2010, total outstanding senior debt was $60.8 million.
Inquiries:
Billing Services Group Limited, +1 210 949 7000
Greg Carter
Norm Phipps
Evolution Securities Limited, +44 (0)20 7071 4300
Stuart Andrews
BSG Media Relations, +1 210 326 8992
Leslie Komet Ausburn
About BSG:
BSG is headquartered in San Antonio, Texas, USA and traded on the London Stock Exchange (AIM: BILL). For more information on BSG, visit http://www.bsgclearing.com.
# # #