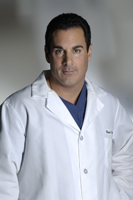 We often schedule Mommy Makeover procedures in the winter so that full results can be achieved in time for patients to feel confident wearing shorts and bathing suits during the summer
New York, NY (Vocus/PRWEB) January 04, 2011
After pregnancy and breastfeeding, many women experience unwanted body changes such as drooping breasts, enlarged areolas, a straighter waist, pockets of fat and a sagging tummy. Correcting these changes once seemed nearly impossible through diet and exercise, but can now be quickly and simply achieved through a group of plastic surgery procedures known as Mommy Makeovers.
Also referred to as post-maternity breast and body reshaping, Mommy Makeover procedures are designed to improve upon the natural changes of a mother's body while helping them feel confident and excited about the challenges each day brings. These procedures may be performed as soon as six months after giving birth or any time after that women desire significant physical changes. Scheduling a procedure during the winter allows for several months of healing, so patients can show off their results during the warm summer months.
Mommy Makeover procedures are customized for each patient depending on their personal goals, and often include a breast lift, breast reduction, tummy tuck or liposuction, all of which are performed in Dr. Fiorillo's New York Plastic Surgery office. With minimal downtime and effective results, Mommy Makeover procedures are rapidly gaining in popularity among new mothers seeking noticeable results in time for the often dreaded bathing suit season.
"Mommy Makeovers are specially designed cosmetic procedures that can help you feel youthful and renewed after maternity, without long and painful recovery times," said Dr. Fiorillo. "We often schedule Mommy Makeover procedures in the winter so that full results can be achieved in time for patients to feel confident wearing shorts and bathing suits during the summer."
Dr. Fiorillo performs customized Mommy Makeover treatments for mothers seeking a simple, cost-effective solution to the unwanted physical changes that often follow childbirth. Patients are welcome at his New York and New Jersey plastic surgery offices to learn more about this treatment.
About Dr. Fiorillo
Dr. Fiorillo is a highly respected and well-known plastic surgeon in New York who frequently appears in the national media as an expert opinion in this popular field, including appearing as a breast specialist on "The Real Housewives of New Jersey".
Board-certified in Plastic and Reconstructive Surgery, Dr. Fiorillo graduated with his medical degree at the top of his class at Chicago Medical School, and completed residency training in general surgery at State Island University Hospital. He also completed a fellowship in plastic surgery at the University of Medicine and Dentistry of New Jersey.
In 2004, Dr. Fiorillo opened an outpatient surgical facility where he performs most of his plastic surgery procedures, providing comfort and convenience for his patients. Dr. Fiorillo's New York Plastic Surgery practice is located at 960 Park Avenue, New York, NY 10028, with additional offices in Englewood, NJ and Pearl River, NY, and can be reached at 866-537-0954 or http://www.drfiorillo.com.
###