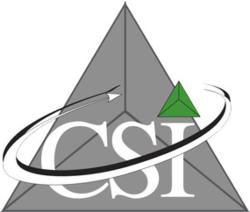 ...hotel management quickly recognized our ePayables program as a way to increase savings in their day-to-day business with efficiency and security."
Bonita Springs, FL (Vocus/PRWEB) January 06, 2011
CSI Corporate MasterCard® met with hospitality leaders at the Global Gaming Expo (G2E) in Las Vegas to discuss how to optimize accounts payable procedures by using the CSI Virtual Payment MasterCard® Program. Ideal for this year's conference theme, "The New Casino: Operating at the Maximum Efficiency for Today's World," the CSI ePayables Program is a sure bet for businesses that adopt the universally accepted program.
"Efficiency is the key," explained Keith Stone, CSI President/CEO. "It's what everyone is looking for here at the Expo. Our ePayables program is unique and the most efficient in the industry today, which results in substantial savings for our customers."
The CSI Virtual Payment MasterCard® Program is highly efficient, strongly secure, and system-compatible, resulting in cost savings for both hotels and vendors who accept this unique credit card payment. CSI automates the payment process by electronically generating a unique MasterCard account number for a specific amount for each vendor payable. No more paper checks need to be issued.
"We were very happy with the enthusiastic response we received at G2E," added Stone. "It was great to see how hotel management quickly recognized our ePayables program as a way to increase savings in their day-to-day business with efficiency and security."
Not only does CSI eliminate the need for paper checks, but the CSI Virtual Payment Enrollment Team provides unparalleled assistance to clients by enrolling their vendors with letter, email and phone call campaigns, custom website and instructional videos, and training for both hotel AP and vendor employees.
For vendors, the CSI Virtual Payment MasterCard Program offers control, security, and accelerated cash flow. No more waiting for a check. Vendors initiate the payment as they would any other credit card transaction with funds typically posting within 24-48 hours, eliminating delays, collection costs and disputes.
CSI offers an ePayables program that is a simple, safe, and secure alternative payment method to traditional check disbursements, that reduces the cost of manual check processing. Click here to apply for and learn more about the CSI Virtual Payment MasterCard Program.
About CSI Enterprises, Inc
CSI Enterprises, Inc. provides a specific line of controlled financial payment products including business fleet fueling/maintenance payment cards, a corporate virtual payment MasterCard® card and card solutions for corporate purchasing, travel and entertainment spending. Today CSI and its products operate in all fifty states including Canada, Mexico and the Caribbean, with operating subsidiaries involved in municipal tax reclamation, venture capital and real estate development activities nationwide. Since 1988, CSI Enterprises, Inc. was the first and largest U.S. organization to have a successful corporate asset management and payment network throughout the U.S. and Latin America. CSI MasterCard Corporate Fleet Card and Virtual Payment MasterCard are issued by Regions® Bank, pursuant to a license by MasterCard International Incorporated. MasterCard is a registered trademark of MasterCard International Incorporated.
###