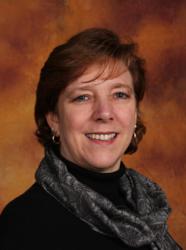 Palmyra, Wis. (Vocus/PRWEB) January 06, 2011
Elaine Paterson, Ph.D., clinical research manager at whole food supplement manufacturer Standard Process Inc. has earned her clinical research certification from the Society of Clinical Research Associates (SoCRA).
Dr. Paterson has more than 10 years of human study management experience, which spans international research, research with the Department of Veterans Affairs, and industry-based research management. The SoCRA certification acknowledges Dr. Paterson has demonstrated her knowledge, experience, and skill in the field of clinical research and clinical trial management.
Dr. Paterson passed the written certification exam with a near perfect score, exceeding the minimum 80 percent passing mark. "Standard Process and I are extremely proud of Dr. Paterson for achieving her clinical research certification," said David Barnes, Ph.D., director of research and development at Standard Process. "Her commitment to our clinical trial program allows Standard Process to evaluate the effectiveness of our products, and helps further establish relationships between supplements and health."
SoCRA established The Certification Program for Clinical Research Professionals to create an internationally accepted level of knowledge, education and experience by which clinical research professionals would be recognized by the medical research community.
Certification applicants must be a current member of SoCRA, have completed two years of full-time employment as a clinical research professional, and be involved in one or more aspects of clinical trials research that meets industry guidelines. Individuals who pass the certification exam may use the Certified Clinical Research Professional title C.C.R.P (SoCRA).
About Standard Process Inc.
For more than 80 years, Standard Process, headquartered in Palmyra, Wis., has provided health care professionals with high-quality, nutritional whole food supplements. Standard Process offers more than 300 products through three product lines: Standard Process whole food supplements, Standard Process Veterinary Formulas, and MediHerb herbal supplements. The products are available only through health care professionals.
Standard Process is involved in every step of production. The company grows crops on company-owned, organically certified farmland, utilizes state-of-the-art manufacturing processes, and employs the highest quality control standards. Standard Process strictly adheres to the Food and Drug Administration's good manufacturing practice requirements. Through these measures, Standard Process can ensure that its products are of the utmost quality. Standard Process was recently named a Top 100 Workplace in Southeastern Wisconsin.
For additional information about Standard Process, visit http://www.standardprocess.com.
Media Relations Contact:
Karren Jeske, APR
Communications Manager
262-495-6382 or 262-370-2092 (mobile)
kjeske(at)standardprocess(dot)com
###