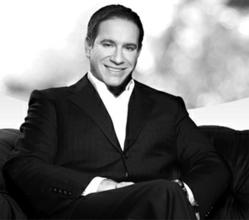 Beverly Hills, CA (Vocus/PRWEB) January 10, 2011
Popular celebrity Beverly Hills dentist, Dr. Kevin B. Sands, DDS, has launched a new and informative dental website tailored specifically for interested people and patients. Understanding dental procedures and treatments are difficult for many people and this can cause people to develop a fear of receiving needed treatments to correct dental problems. Dr. Sands uses his years of experience and education treating area patients to provide education on the causes of dental imperfections and how treatments are designed to correct and restore teeth to a natural appearance.
A common misunderstanding is the difference in teeth whitening treatments. Many people that have tried teeth whitening have been unimpressed with the standard home treatments that are purchased in retail stores. These treatments are generally ineffective in treating the actual problem of teeth discoloration. Beverly Hills cosmetic dentist, Dr. Sands, uses a powerful whitening agent that is used to treat deep staining of the teeth and can easily improve the current shade of discolored teeth during a teeth whitening procedure.
Patients can use the newly designed website of Dr. Sands to become educated on the different types of cosmetic dentistry procedures and learn exactly what to expect during their first treatment or advanced procedure. Since many people live with crooked or misaligned teeth, this information provided by this cosmetic dentist in Beverly Hills is useful for understanding the cause of this imperfection and to learn what treatments are available for smile restoration.
Having the right information before receiving dental procedures is important. Famous celebrities, athletes, and television personalities put their trust into the accurate and informative information provided by Dr. Sands.
About Dr. Kevin B. Sands, DDS
Known as the 'Celebrity Dentist to the Stars', Dr. Sands is a graduate of the University of Southern California School of Dentistry. In just over a decade, Dr. Sands has become a worldwide recognized and trusted Beverly Hills dentist. By providing expert dental care, Dr. Sands has quickly gained a reputation for dental excellence.
Visit this new website at http://www.bestbeverlyhillsdentist.com. You can contact Dr. Sands at (310) 273-0111 or go to their office at 414 N. Camden Dr. Suite 940 in Beverly Hills, CA 90210.
PR by http://www.seocompanyca.com
# # #