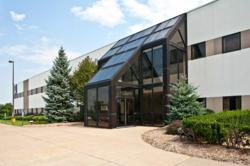 Our facility meets their expansion needs, and we are thrilled to have them.
Syracuse, NY (Vocus/PRWEB) January 07, 2011
Hackman Capital Partners, LLC. announced today that G&C Foods Distributors & Brokers. Inc., one of the largest food re-distributors in the Northeast, has leased the frozen food warehouse at 2407 Walters Road in Van Buren, New York. G&C Foods expects to begin operations in the 227,697 SF facility in February.
G&C is currently located at 245 Tex Simone Drive in Syracuse, and will retain that facility for storage overflow. "G&C is experiencing significant sales growth, and as a result, simply outgrew their regional distribution center in the central New York regional market. Our facility meets their expansion needs, and we are thrilled to have them," said Michael Hackman, CEO and Founder of Hackman Capital.
The cold-storage facility in Van Buren, previously occupied by The Penn Trafic Company, was purchased in 2007 as part of the $516 million National Industrial Portfolio, a joint venture formed by Hackman Capital Partners, LLC., Calare Properties and KBS Real Estate Investment Trust.
Penn Traffic also occupied two other area warehouses, which are now part of the National Industrial Portfolio. The 567,800 square foot, food-grade facility at 1200 State Fair Boulevard, renamed MetroWest Indsutrial Center last summer, is located at the intersection of I-690 and I-90 and is offering potential tenants 567,800 square feet of distribution/manufacturing space, divisible to 40,000 square feet. The second facility at 133 Jackson Avenue in Jamestown, New York, was renamed The Jackson Industrial Building, and has 200,000 square feet still available for lease.
MEDIA INFORMATION: For additional information or interviews related to this release, contact: Eleanor Moriarty at Hackman Capital Partners at (310) 943-8715 or emoriarty(at)hackmancapital(dot)com
LEASING INFORMATION: For more information about leasing space at MetroWest Industrial Center, contact Mark Rupprecht of CB Richard Ellis at (315) 422-4200 or mark(dot)rupprecht(at)cbre(dot)com
For information about leasing space at Jackson Industrial Building, contact Richard Schechter of Pyramid Brokerage Company at (716) 691-9329 or rschechter(at)pyramidbrokerage(dot)com
MORE ABOUT HACKMAN CAPITAL: Hackman Capital is a privately-held real estate investment firm specializing in the acquisition, management and redevelopment of industrial and commercial real estate. Founded in 1986, the company has acquired or developed more than a billion dollars of property on behalf of the company, various investment funds and institutional clients, and currently manages for its affiliates more than 16 million square feet of real estate. Hackman Capital is headquartered in Los Angeles. For more information, visit http://www.hackmancapital.com.
ABOUT CALARE PROPERTIES, INC.: Calare Properties is a Massachusetts-based real estate investment manager that currently owns and manages more than 14 million square feet of distribution, manufacturing and office properties throughout the United States. Calare has made over $630 million in value-focused real estate investments through several private equity partnerships. For more information, visit http://www.calare.com.
ABOUT KBS REIT: KBS REIT was formed by Peter Bren, President, Charles Schreiber, Chief Executive Officer and Chairman, Peter McMillan, Executive Vice President and Treasurer and Keith Hall, Executive Vice President. For more information, visit http://www.kbsreit.com.
ABOUT KBS COMPANIES: Headquartered in Newport Beach, Calif., KBS Capital Markets Group (http://www.kbs-cmg.com) is the dealer manager for KBS REIT I and KBS REIT II. KBS Capital Advisors is the advisor for KBS REIT I and KBS REIT II. Both companies are affiliates of KBS Realty Advisors, a private equity real estate company and SEC-registered investment advisor founded in 1992 by Peter Bren and Chuck Schreiber. Since 1992, KBS has completed transactional activity exceeding $16 billion via 19 separate accounts, six commingled funds and two private equity REITs. KBS has offices in Newport Beach, San Francisco, Chicago, Boston, Dallas, New York, Washington, DC, Atlanta and Los Angeles. For more information, visit http://www.kbsrealty.com.
###