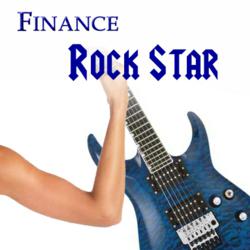 We are focused on helping small businesses grow their bottom line in 2011.
Quad Cities, Illinois (Vocus/PRWEB) January 20, 2011
In today's tough economy everyone from first time entrepreneurs to established small businesses are looking for an edge to grow their profits. However a one-on-one Profit Coach can be prohibitively expensive for many independent consultants and small businesses. To fill this need, Small Business Finance Forum LLC has just launched a new Profit Strategy e-Course, available at no cost for a limited time.
This course is designed to assist small businesses and solopreneurs jump start their profits in 2011.
The Profit Strategy e-Course will assist companies in setting clear profit goals, understanding the key drivers for profit, and potential barriers to reaching their goals in 2011.
"Most people would rather watch paint dry than discuss profit strategies or pricing details." Notes Ms. Fende, President of the Small Business Finance Forum LLC. "Our goal is to change that. We offer practical finance solutions served up with a side dish of fun. In fact our theme for 2011 is 'How to be a Finance Rock Star'. Who doesn't want to be Rock Star? Much better than 'How to Calculate Important Financial Information to Make More Money'. Who would sign up for that?"
While Ms. Fende's humor pervades the business, she has not lost sight of the company's primary mission. "We are focused on helping small businesses grow their bottom line in 2011. Offering this e-Course at no cost is our contribution to jump starting the economy." Ms. Fende explains.
Fende, who founded the business in 2010, equipped it with tools, tips, and techniques that she gathered from her training as an actuary and years of experience as both a Chief Financial Officer and successful entrepreneur. Her goal with both the Small Business Finance Forum website and her popular radio show, SmallBizFinance, is to breathe new life into topics considered dry and dull. Ms. Fende is also the author of the forthcoming book, "How to be a Finance Rock Star" which will be released later this year.
While the small business failure rate can be a hotly contested topic, most experts agree that it exceeds 50% five years after a company is launched. Start-ups and established businesses alike can leverage the practical tools offered by Small Business Finance Forum to navigate financial landmines on the path to success.
About Small Business Finance Forum LLC
Small Business Finance Forum LLC was founded by finance expert Nicole Fende, A.S.A. in 2010. Their mission is simple, grow small business profit and have fun doing it. They offer tools and tips to reduce expenses, manage cash flow, and grow the bottom line. Visit their website today at http://www.smallbusinessfinanceforum.com.
# # #