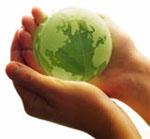 Sarasota, FL (Vocus/PRWEB) January 12, 2011
Through MerchantService.com's Chartiable Giving program they donate 25 percent of their net profits earned each and every month on any business that a Non-Profit Organization refers to Merchant Services for the lifetime of the account.
Thanks to all of the merchants who have given their support over 2.3 Million has been processed through this special program.
Currently MerchantService.com supports multiple charitable entities from international organizations to local foundations.
The list below contains just a few of the Non-Profit Organizations that MerchantService.com supports, for a full list visit the charitable giving program links at the bottom of this release.
All Faiths Food Bank - Sarasota, FL
The All Faiths Food Bank is a network of people working together 365 days a year to fight hunger throughout Sarasota and DeSoto counties. The All Faiths Food Bank distributes approximately 4 million pounds of food a year through its not-for-profit agency partners who operate feeding/hunger relief programs in the two counties. That's equivalent to 246,000 meals per month.
Big Cat Habitat - Sarasota, FL
A non-profit safe haven for big cats, bears, and other animals in need. Founded by Kay Rosaire who enjoys more than 30 years of experience working with and caring for exotic animals. She began rescuing big cats in 1987. Their goal is to educate the public by fostering appreciation for animals and stressing the importance of habitat preservation.
Safe Place and Rape Crisis Center - Sarasota, FL
SPARCC's mission is to provide services to victims of domestic and sexual violence, and to promote a violence free community through awareness and education. SPARCC serves its clients through an Outreach Center in downtown Sarasota, satellite offices in south Sarasota and DeSoto Counties, a shelter operating 24 hours a day/365 days a year and at the local courthouses.
Citizens for Adequate Housing - Peabody, MA
Founded in 1983, Citizens for Adequate Housing Inc., has been a leader in the fight to end homelessness serving families from the North Shore and eastern Massachusetts. Families facing an emergency need of housing have found a temporary home at our Inn Between shelter. Here families are supported as they work to end their homelessness.
Rock and Wrap It Up! - Cedarhurst, NY
In an effort to end poverty in America and reduce the amount of waste ending up in our landfills, Rock and Wrap It Up! recovers the surplus and gives it to those in need. By partnering up with countless local shelters, soup kitchens, and other local agencies, Rock and Wrap It Up! has been able to deliver food and other useful assets from concerts, sporting event concession stands, film and television shoots, schools, hotels, and government buildings across the country to those who need them most.
Queen Anne Helpline - Seattle, WA
The purpose of the Helpline is to Help their neighbors improve their lives in a variety of ways. They offer assistance to neighbors confronting personal crisis and unexpected life transitions. They lend a helping hand to neighbors fighting hunger and homelessness. They facilitate an individual's move out of poverty by supporting training and educational programs and promote Queen Anne neighborhood pride in thier tradition of being an inclusive compassionate community by participating in neighborhood events and activities.
Charitable Giving Program Links:
Program Overview
Program Benefits
Supported Organizations
For more information on MerchantService.com call 888-288-3816 or visit: merchantservice.com
About MerchantService.com:
To help celebrate MerchantService.com's 16th year of providing small businesses with cost effective credit card processing solutions they have launched a $10,000 giveaway contest to give back to any party that refers a business or becomes a new member of their merchant family. Every merchant that signs up for a new merchant account between Dec. 1st, 2010 and Jan. 31st, 2011 is automatically entered for a chance to win $10,000.
###