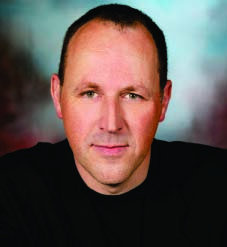 Alexandria, VA (Vocus/PRWEB) January 12, 2011
Chris Pirie, General Manager within Microsoft's Sales, Marketing and Services Group Readiness (SMGSR) organization, will serve as the 2011 chair-elect on the Board of Directors for the American Society for Training & Development(ASTD). Pirie joined the board in 2010 as a director and will serve for two more years, becoming chair in 2012.
As General Manager in Microsoft's SMGSR organization, Mr. Pirie leads the training and readiness for all Microsoft's sales, marketing, and technical field employees worldwide.
Mr. Pirie joined Microsoft in September 2004 as Senior Director of Learning Product Development, and subsequently he held global sales and marketing responsibility for Microsoft Learning, Microsoft's customer training business. Prior to joining Microsoft Mr. Pirie worked for Oracle spearheading online learning using Oracle's Learning Management System.
A native of England, Mr. Pirie moved to the United States in 1991. He has a degree in Literature and Philosophy from the University of Essex in England.
About ASTD
ASTD (American Society for Training & Development) is the world's largest professional association dedicated to the training and development field. In more than 100 countries, ASTD's members work in organizations of all sizes, in the private and public sectors, as independent consultants, and as suppliers.
Members connect locally in 128 U.S. chapters and with 20 international partners. ASTD started in 1943 and in recent years has widened the profession's focus to align learning and performance to organizational results, and is a sought‐after voice on critical public policy issues. For more information, visit http://www.astd.org.
###