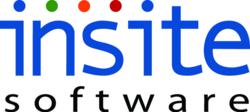 Minneapolis, MN (Vocus/PRWEB) January 13, 2011
Insite Software, a leading B2B and B2C ecommerce platform and provider of shipping solutions, today announced that its offerings aided Insite's customers to successfully manage more than seven million ecommerce and shipping transactions during the final six weeks of 2010. For FY2010, Insite enabled more than 45 million B2B and B2C transactions.
"We are very pleased with the performance of our ecommerce site built by Insite Software," said Kenneth C. Natori, Vice President of Finance at The Natori Company. "The site scaled with us as we grew our online presence over the years and we've been able to add on and build out the site easily from the original design. In 2010, our online sales are up 250% year-over-year."
More than 600 manufacturers, distributors and retailers use InsiteCommerce, InsiteManifest and InsiteShip solutions to seamlessly automate the order entry, customer service and shipping aspects of their online business. Insite Software's customers include Akron Hardware, Archipelago, Best Buy Care Suppliers, Custom Boxes Now!, The Natori Company, Riedell Skate Company, SC Johnson, Sprint Corporation, The Thymes, and Vornado.
"Our customers saw increase in sales and shipping needs during the 2010 holiday selling season," said Brian Strojny, CEO of Insite Software. "We've saw a lift in transactions from B2B and B2C organizations and it appears that most organizations exceeded last year's transaction volumes. Insite Software is pleased to have been instrumental in providing them with advanced ecommerce and shipping capabilities to help them better attract buyers, promote their products, and fulfill millions of orders during this holiday season."
Download the Natori case study at http://www.insitesoft.com/natori.html.
About Insite Software:
Insite Software is a leading B2B and B2C ecommerce platform and provider of shipping solutions serving more than 600 customers across the globe. Headquartered in Minneapolis, Minnesota, Insite Software's solutions are used by leading manufacturers, distributors and retailers to sell and distribute their products to dealers, franchisers, stores, contractors, consumers and others. Insite offers ecommerce solutions for companies at all stages of adoption and addresses the unique needs of B2B and B2C sites. Its customers select the InsiteCommerce edition that fits the demands of their buyers, timeframe and ecommerce strategy, ranging from a pre-wired Express service to a more flexible Professional edition and the fully customizable Enterprise solution. All InsiteCommerce editions are fully integrated with a wide range of CMS, CRM, and ERP providers including Epicor, Infor, Microsoft Dynamics, Sage, SAP, and Sitecore. More information is available online at http://www.insitesoft.com, by phone at 866.746.0377, by email at info@insitesoft.com, or on our blog at blog.insitesoft.com.
###