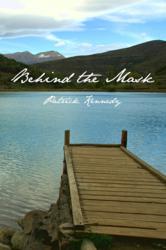 Wichita, KS (Vocus/PRWEB) January 15, 2011
Behind the Mask, a new book by Patrick Kennedy, has been released by RoseDog Books.
When a masked man saves Maggie's life and declares his love for her, she resolves to find the identity of her hero. Relying on her best friend, Trick, for some support, Maggie attempts to go through her senior year of high school as she copes with the ordeal. Unfortunately, the more time passes and the further Maggie gets from the answers she seeks, the more she loses her nerve. Trick, finding himself caught in the middle between Maggie and the one person all the clues point to, struggles to provide any comfort for Maggie while having an interesting year himself.
Patrick Kennedy was born and raised on a small farm in Derby, Kansas, and works in nearby Andover, where he teaches middle school Language Arts and coaches basketball. Having graduated from Wichita State University in 2008, he will complete his master's degree program in English in 2011.
After originally composing the book during his junior and senior years of high school, he has used events from his own high school and college experiences to develop his idea into a finely crafted novel. For Patrick, writing is an important aspect of life that keeps one's imagination and dreams alive and well.
Behind the Mask is a 256-page hardcover with a retail price of $17.00. The ISBN is 978-1-4349-8238-4. It was published by RoseDog Books of Pittsburgh, Pennsylvania. For more information or to request a review copy, please visit our virtual pressroom at http://www.rosedog.com/pressroom or our online bookstore at http://www.rosedogbookstore.com.
###