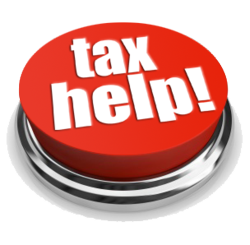 VITA clients should bring W-2's and 1099's from all employers, picture identification, interest statements from banks, Social Security cards for all family members, a voided check or their savings account number, last year's tax return and their childcare
Peoria, IL (Vocus/PRWEB) January 17, 2011
METEC Housing Counseling Resource Center, PNC Bank, and Heartland Bank, will begin offering free tax preparation assistance for families with household incomes of less than $49,000 on Tuesday, January 18, 2011. Help with basic income tax returns will be offered by trained and IRS-certified community Volunteer Tax Assistors at METEC Housing Counseling Resource Center located at 305 Madison Park Terrace. The VITA Center will be open Tuesday and Thursday's from 3:00 pm to 8:00 pm.
VITA volunteers assist taxpayers with preparing federal and state income tax returns, receiving the refunds and credits they are owed, preventing filers from paying refund anticipation loans, and helping them claim any special credits and deductions that the taxpayers are eligible for, especially the Earned Income Tax Credit. Tax returns can be filed electronically which will shorten the time it takes for VITA Center clients to receive refunds. Community members can call (309) 676-3832 for more information.
VITA clients should bring W-2's and 1099's from all employers, picture identification, interest statements from banks, Social Security cards for all family members, a voided check or their savings account number, last year's tax return and their childcare provider's tax id number.
About METEC
METEC Housing Counseling Resource Center is a non-for-profit 501c (3) organization created in 2001 to provide economic opportunities for families in Peoria, Tazewell, Woodford, Knox, Fulton, and Stark County. METEC's is a HUD approved housing counseling agency with expertise in financial education, homeownership, and community outreach. METEC's mission is to provide the tools and resources that that put individuals in control of their financial future. METEC is located at 305 Madison Park Terrace, Peoria, IL 61605 309 676-3832. Find out more about METEC at http://www.metec1.org.
# # #