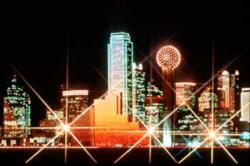 From savings, innovation and downstream portfolio management, The Lock Group offers market expertise in multiple states
Dallas, TX (PRWEB) January 19, 2011
Texas energy savings consultant and industry leader, The Lock Group and his team, led by industry veteran Duane Lock, has expanded operations in North Dallas and is now revealing seven best practices to reduce electricity rates.
According to Lock, The Lock Group's goal is to strategically manage our customer's energy expenses "downward", as low as possible, using these seven tips that others miss.
Most businesses choose "fixed" rate plans. While having low risk, fixed rates are priced higher to cover the risk. In a down market, this can work well. Yet in this economy, some businesses need more "performance" from their cash flow, thus more aggressive plans with moderate risk and better bottom line savings.
Product types include Fixed, Variable, Flex, Heat Rate, Day Ahead Market, block, block and index or even hybrids for dollar cost averaging. A knowledgeable analyst can tailor energy savings plans for any size business. Lock's focus is on commercial, yet has resources for residential when his customers need help on the residential side.
Bandwidth refers to how much power is used compared to year ago time frames and whether or not to have a wide or narrow "band". Higher bands cost a little more, but may not be needed. Again, a knowledgeable analyst can tailor energy savings plans for any band.
Meter Fees is another item to watch for. Often, meter fees can be waived and range from a $5 to $20 per month savings – per meter. One apartment owner with 85 meters saved $850 per month, on monthly meter fees alone, or $30,600 in 3 years. The savings was used for property improvements at the apartment complex.
A common trap is being on a high fixed rate when the market prices drop. Lock says that it's very possible to restructure the rates if the customer is initially put on the right type of contract with the right provider. With 17 years in the energy industry, Lock uses techniques such as Blend and Extend, Forward Pricing, Early Locks and total contract restructuring to bring about improvement in the customer's bottom line revenues.
Lock's unique and elite style steams from formerly being on the generation side of the industry with a major utility and is now on the client's side as a procurement specialist.
Many customers negotiate their own energy contracts. Lock respects those who do. Anyone can pick up the phone and gather prices, yet that's when the rubber meets the road and one needs to be highly prepared to analyze the same day results, compare apples to apples, have leverage in the negotiation, not to mention having good long standing relationships with major Retail Electric Providers (REPs).
Negotiating one's own energy contract is similar to being one's own attorney in court. One must know which providers meet the customer needs, have the best plans, billing practices and lowest complaint rates. It's also key to know who has the credit ratings and who proactively lowers rates during market dips.
The last thing business owners need is a seemingly "low" rate only to find the provider can't meet hedging obligations, forcing the customer back into the market at potentially high rates with few options.
Last, the latest industry innovation is the new Nodal Market. As of 12-1-2010, "Nodal" is a new method of reallocating congestion charges in the ERCOT (Texas) market). Being informed as to which providers include or exclude the new charges (RUC charges), Lock's best advice is to find a trusted and experienced advisor who knows the market.
Finding a consultant who's paid by the provider the customer chooses - regardless of which one - assures unbiased third party negotiation.
With a zero out of pocket cost basis and good advice, energy savings concerns should be a thing of the past.
# # #