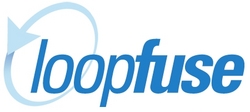 Atlanta, GA (Vocus/PRWEB) January 18, 2011
Loopfuse, the leader in sales and marketing automation for small-to-medium-sized businesses (SMB), announced today that Urban Airship, a mobile services platform company, via recommendation by Loopfuse partner MindLink Marketing, a strategic marketing services provider, has selected Loopfuse OneView for its marketing automation solution. Urban Airship is already up and running with Loopfuse OneView initially using email marketing, website analytics, and lead nurturing, and plans to use lead scoring soon, all of which will help Urban Airship close the loop between sales and marketing.
Urban Airship and MindLink Marketing evaluated several of the other uber-marketing automation tools – like Eloqua – but determined that such solutions were too cumbersome and costly for a start-up like Urban Airship. Urban Airship and MindLink Marketing selected Loopfuse OneView because of its ease-of-use, affordability and tight integration with Salesforce.com.
"Loopfuse is a no-brainer for a startup," said Scott Olson, president, MindLink Marketing. "I've had great success with Loopfuse in the past, so this is the marketing automation solution I recommend for start-ups. It's easy to get started, there are no artificial limitations on the number of users and it's a low risk investment. There's immediate benefit without any of the headaches associated with complex implementations."
"This is a big step forward," said Scott Kveton, CEO, Urban Airship. "Prior to Loopfuse, our lead generation was ad-hoc and time consuming, so leads would often slip through our net. With Loopfuse OneView, we can not only track and manage leads, but it also provides us with the analytics required to measure campaign success. Loopfuse is also designed to grow as we grow."
"Early stage companies need a marketing automation solution that provides all of the best features without the cost or hassle of implementing cumbersome enterprise-class solutions," said Sean Dwyer, president and CEO, Loopfuse. "Loopfuse OneView is robust but nimble, and scales as our customers grow."
To learn more, please visit us at http://www.loopfuse.com.
About MindLink Marketing
MindLink Marketing provides strategic web marketing and content services to startups. MindLink Marketing is the work of long time technology marketing veterans who have started, led and worked at multiple startups. We help companies connect to their ideal customers and fill their marketing team gaps by providing an engaging website, strong, search optimized content, and marketing automation services. For more information about MindLink Marketing, visit us at http://www.mindlinkmarketing.com or on our startup interview site at http://www.founderbuzz.com.
About Urban Airship
Urban Airship powers the world's most successful mobile apps. A pioneer in mobile technology, Urban Airship partners with top brands to make their mobile marketing more engaging, more effective, and most importantly, more profitable. Verizon, Dictionary.com, Tapulous, and Warner Bros. are just a few of the thousands of companies that depend on Urban Airship's innovative platform to reach and engage target audiences – and increase app revenue streams. Through push notifications, rich messaging, and in-app purchase capabilities, Urban Airship helps mobile apps rapidly scale and achieve meaningful – and measurable – impact.
About Loop Fuse
LoopFuse, the first and only provider of forever-free marketing automation, is a leader in on-demand sales and marketing automation solutions designed to close the loop between sales and marketing. Organizations leveraging LoopFuse achieve 50 percent more productivity from their sales and marketing departments by efficiently nurturing, scoring and then assigning leads in Salesforce.com (CRM). LoopFuse enables marketers to build higher yielding pipelines, more efficient marketing departments and more effective sales teams – all resulting in increased revenue. LoopFuse is privately held company based in Atlanta. For more information on LoopFuse, please visit http://www.loopfuse.com or follow us on Twitter at http://twitter.com/loopfuse.
# # #