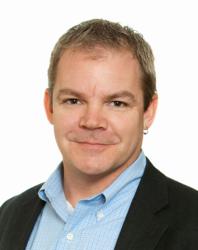 Atlanta, GA (Vocus/PRWEB) January 18, 2011
The Pedowitz Group (TPG), the world's largest and most experienced demand generation agency, announced today that Edwin Thompson is TPG's new Director of Demand Generation. Ed replaces Scott Benedetti, who joins TPG's expanding sales team.
Thompson began his journey with TPG as a client, when he was Director of Marketing Programs for on-demand multimedia leader Brainshark. The two companies later formed a partnership in November 2010.
"Joining The Pedowitz Group is an opportunity to work with the very best," said Thompson. "They are in this game-changing marketplace doing amazing demand generation work using a variety of leading-edge technologies. TPG takes a holistic look at the entire lifecycle and I'm excited to be part of this forward-thinking, well-respected team."
Thompson is an early adopter of marketing automation technology and a widely recognized expert in the demand generation space. He has received several awards for his results-driven strategies and technology infrastructure, including "Best Sales 2.0 Management" and Silverpop's Engaged Marketer.
As Director of Marketing Programs for Brainshark, he was responsible for lead generation programs and technologies designed to create new business and expand existing relationships for 60 outside and 12 inside sales reps.
"Ed is a demand generation expert and we are excited to welcome him to our team," said Jeff Pedowitz, president and CEO of The Pedowitz Group. "We have worked with him as a client, a partner and now as a team member – he is one of the very best in this space."
Prior to joining Brainshark in 2006, Thompson served as Marketing Communications Manager for Massachusetts-based ClearStory Systems, and Creative Services Manager for First Virtual Communications in Nashua, New Hampshire.
About The Pedowitz Group
The Pedowitz Group (TPG) is the world's largest, full service demand generation agency. With a focus on delivering marketing and sales automation solutions, TPG drives sustainable revenue and return on investment for global clients. TPG helps clients create and execute demand generation strategies and tactics that generate top line revenue. TPG coined the phrase Revenue Marketer® in 2009 and it is now a registered trademark of the company. Services include strategy, program design, system selection, implementation, integration, creative services and outsourced demand generation. Customers include such industry leaders as Comcast, Deutsche Bank, Intel and Palace Sports and Entertainment. For more information on how TPG helps clients become successful Revenue Marketers®, please visit. http://www.pedowitzgroup.com.
###