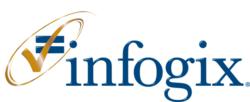 Naperville, IL (Vocus/PRWEB) January 18, 2011
Infogix will present, "Achieving Data Warehouse Nirvana: The Critical Role of Information Controls," at The IIA Sacramento Chapter Meeting on January 25, 2011 from 8AM to 10:30AM. This event is open to members and non-members and will be held at The Doubletree Hotel, 2001 Point West Way in Sacramento.
During this session, Mark Priebe, Product Solutions Specialist at Infogix, will address how an automated testing framework can ensure the integrity of data warehouse information through parallel testing of the ETL process in real-time. This proven approach has been effective in detecting and preventing information errors stemming from data complexity, source system changes and data quality issues, process failure, and corruption in reference data.
During this session, attendees can expect to:

Learn how to design end-to-end controls to mitigate information risk, thereby lowering costs and improving audit and operational efficiency.
Gain insights on how to streamline audit activities using end-to-end controls.
Understand a framework for achieving enterprise visibility to ensure the accuracy of information.
To Register: click here
Mark Priebe, CISA, is a Product Solutions Specialist with Infogix, Inc. Mark focuses on scoping and implementation of Information Control solutions throughout Infogix customer base and has designed solutions for many world-class companies. Mark has held numerous sales and implementation roles within Infogix over his 15 year tenure. He holds a BS in Marketing from Northern Illinois University, an MBA from Lewis University.
About Infogix, Inc.
Many of the world's largest enterprises depend on Infogix Controls to eliminate information errors. Infogix Controls are independent, automated and continuous. They can be deployed enterprise-wide across applications, platforms, and business processes. Infogix offers a powerful portfolio of software products and services (Infogix Controls Solutions) to monitor, detect, and prevent information errors. Since 1982, Infogix has been providing Infogix Controls Solutions to Global 2000 enterprises. Millions of Infogix Controls continuously monitor and assure the integrity of information in hundreds of enterprises each day. For more information, call +1.630.649.6800 (U.S, Canada, and International), or visit http://www.infogix.com today.
###