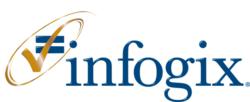 Naperville, IL (Vocus/PRWEB) January 18, 2011
Infogix Inc., today announced details of its upcoming webinar, "Slaying the SOX Dragon: The Next Level of Cost Control." David Friedrichs, senior manager in KPMG's IT Advisory Practice will join Tim Gartin, Unit Leader at Infogix, Inc. to present this webinar on Thursday, January 27, 2011 at 10:00am CST.
Friedrichs and Gartin will address how an automated internal control structure and improved audit techniques can decrease the cost of compliance while improving the control posture of their organizations. These proven strategies have been used by the largest companies to improve ROI and decrease audit exceptions
In this complimentary 60-minute webinar, attendees can expect to:

Learn how to design end-to-end controls to mitigate information risk, thereby lowering costs and improving operational and audit efficiency.
Gain insights on how to streamline audit activities using end-to-end controls and other audit techniques
Understand a framework which provides enterprise wide visibility to operational effectiveness of controls, helping to ensure the accuracy of critical information.
To Register: click here
David Friedrichs is a senior manager in KPMG's IT Advisory Practice with more than 20 years of experience in Business Operations, Technology Consulting, IS Auditing and Risk Management. David served as lead IT audit manager on the SOX audit for a Fortune 100 manufacturer and a Fortune 100 food products distributor. Prior to joining KPMG, David was a business consultant with another big five accounting firm. David has a Bachelor of Science degree in Business Administration with dual emphasis in MIS and Accounting from the University of Missouri – St. Louis.
Tim Gartin, Infogix Unit Leader, National Accounts. Tim joined Infogix in 2010. He supports the unit responsible for business development and account management for clients in Infogix' National Accounts program. Previously, Tim was a partner in the Advisory Services practice at KPMG. Tim has a Bachelor of Science degree in Business Administration and a Masters of Accountancy, both from the University of Missouri - St. Louis
About Infogix, Inc.
Many of the world's largest enterprises depend on Infogix Controls to eliminate information errors. Infogix Controls are independent, automated and continuous. They can be deployed enterprise-wide across applications, platforms, and business processes. Infogix offers a powerful portfolio of software products and services (Infogix Controls Solutions) to monitor, detect, and prevent information errors. Since 1982, Infogix has been providing Infogix Controls Solutions to Global 2000 enterprises. Millions of Infogix Controls continuously monitor and assure the integrity of information in hundreds of enterprises everyday. For more information, call +1.630.649.6800 (U.S, Canada, and International), +44 (0)175.370.1060 (UK and Europe), or visit http://www.infogix.com today.
###